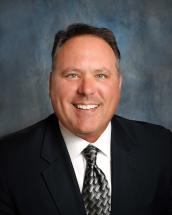 Mike Hall, State Farm Agent located in downtown Brownwood, has earned the Chartered Financial Consultant (ChFC) professional designation from The American College of Financial Services.
Mike Hall is a native Texan, born in Dallas, and is a graduate of Texas Tech University. After graduation, Hall worked in different corporate company positions including the Banking industry, which included a relocation to Brownwood in 2003. In June 2008, Hall started his State Farm Agent business servicing the greater Brown County market area.
In his 13-year tenure as a State Farm Agent, Hall has been awarded numerous production and service awards such as State Farm's Chairman's Circle, MDRT, Ambassador Travel and South Central VP Clubs, as well as completing the Chartered Life Underwriter (CLU) designation thru the The American College of Financial Services in 2014.
Candidates for the ChFC designation must complete a minimum of eight college-level courses and 18 hours of supervised examinations. They must also fulfill stringent experience and ethics requirements and participate in continuing education to maintain professional recertification. Since its inception in 1982, the credential has been widely regarded as a premier standard of knowledge and trust for financial planning professionals.
The ChFC program prepares professionals to apply advanced skills to address the financial planning needs of individuals, families and small-business owners in a diverse environment. Those who earn a ChFC can provide knowledgeable advice on a broad range of financial topics including financial planning, wealth accumulation and estate planning, income taxation, life and health insurance, business taxation and planning, investments, and retirement planning with a focus on the practical application of concepts learned.
About The American College of Financial Services
The American College of Financial Services was founded in 1927 and is the nation's largest nonprofit educational institution devoted to financial services. Holding the highest level of academic accreditation, The College has educated one in five financial advisors across the United States and offers prestigious financial planning designations such as the Retirement Income Certified Professional (RICP), Chartered Life Underwriter (CLU), Chartered Financial Consultant (ChFC), Wealth Management Certified Professional (WMCP), and education leading to the Certified Financial Planner (CFP) certification. The College's faculty represents some of the foremost thought leaders of the financial services profession. For more information, visit TheAmericanCollege.edu.