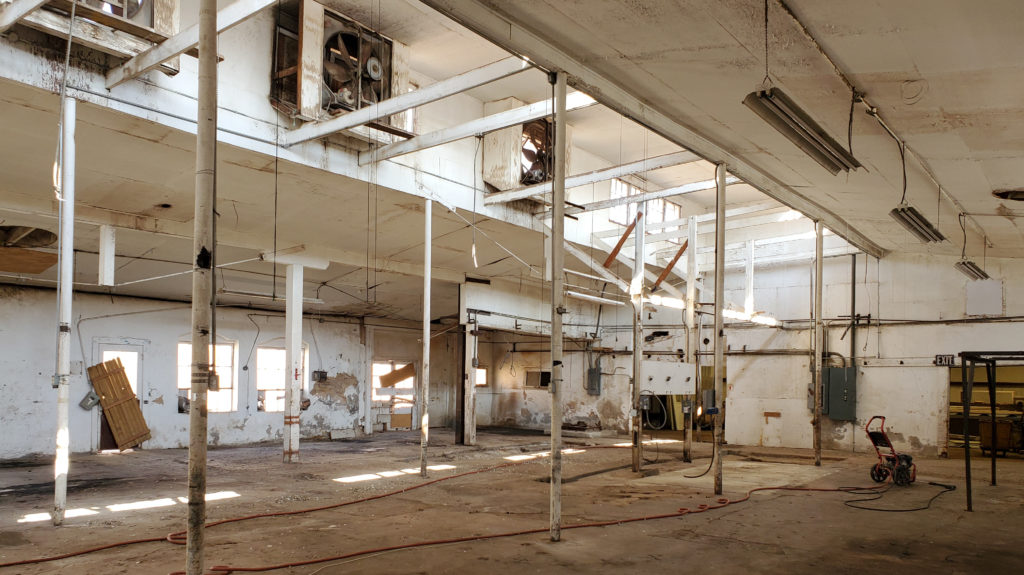 A rejuvenation is planned for the Shaw's Laundry building, located at 508 N. Center in Brownwood, as Matt and Steven McCrane are leading the charge as the revitalization of downtown continues.
Regarding the decision earlier this month to purchase the building, Matthew McCrane said, "Local history has always intrigued me. Unfortunately, we have lost many historic buildings and structures in our area. With the help of the Pecan Valley Genealogical Society, I have been able to do extensive research on the downtown area. Thankfully, we have had many business owners and community members pave the way to where we our today. It's an exciting time for Brownwood and its residents.
"The Shaw building has an amazing local history and we want to share it with the community. The original structure dates back to around 1890 according to the Sanborn Map Company. For over 100 years, Shaw's Laundry has been servicing our area and we plan to continue operating under the Shaw name."
As for the future plans of the building, McCrane wasn't yet ready to reveal what's in store.
"It will be announced soon, and with the help of our entire family we have some big plans for the property," McCrane said.
Shortly after the purchase of the building, McCrane was signed to the practice squad of the Cleveland Browns, which is putting the Shaw project temporarily on hold. A Brownwood High graduate, McCrane went on to attend to Kansas State and broke several of the school's records for a placekicker. From there, McCrane has spent time with the NFL's Arizona Cardinals, Pittsburgh Steelers and the former-Oakland, now-Las Vegas Raiders, as well as the XFL's New York Guardians.
"From my discussions with the front office, I am here to develop and be ready when that opportunity presents itself," McCrane said regarding is current status with the Browns.
Steven McCrane said regarding the future of the building, "We have a concept right now and we'll probably kick off more in December and January when he gets through. I'm going to work on getting the windows done, the roof done, basic stuff to preserve and protect the building. Then when he comes back we'll get into the design phase."
Before heading off to Cleveland, Matt and his wife, Megan, completed the renovation of The Green Room—a studio design apartment located behind the Lyric.
"Megan and I are always eager for a new project. From the late 19th century to mid-century modern, we find it all quite fascinating," Matt McCrane said. "It's a flashback in time for us. We get to rediscover America at its finest."