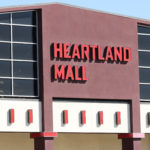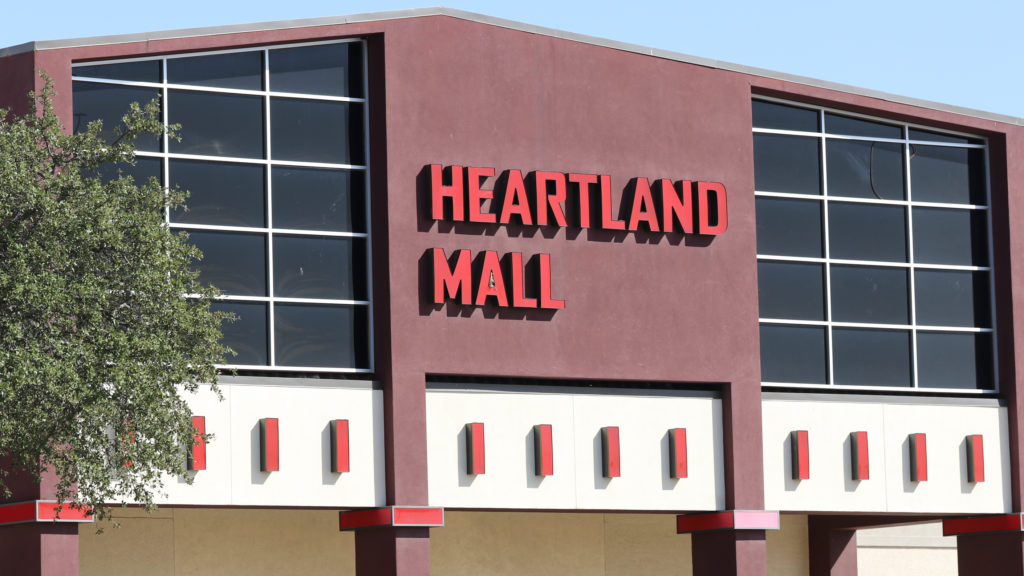 The Heartland Mall opened 40 years ago this month, but the facility looks much different today than it did in 1980.
Recent announcements that the Click-fil-A location in Early would be closing on Oct. 17 due to Brownwood opening its new location, as well as the Regal Cinema chain shuttering its movie theaters nationwide through at least of the end of the year because of COVID-19 related issues, leaves Heartland Mall with just a handful of tenants.
"We've been anticipating Chick-fil-A leaving and going to a stand alone location for quite some time, so we knew that was going to create a vacancy and we would lose a lot of traffic," said Early City Administrator Tony Aaron. "The movie theater is more of a national issue with COVID-19. I don't know with the movie theater if that's going to be a permanent solution or if they are just pulling back because of their ability to have movies to show, and whether people will come to see older movies. But they still have a lease there."
With the amount of vacancies, a City of Early plan to redevelop the mall could eventually come to fruition.
"We've always looked at trying to turn the mall inside out if you will, and have more storefronts like you see with Hobby Lobby," Aaron said. "We're working with the developer to try and work toward that goal of giving more outside access than inside access. But it's slow, very slow in the area of soft good sales like clothing and shoes. There's not a lot of big expansions going on, everybody's kind of drawing back a little bit. We feel like when we get past the COVID scare and other things that are effecting the markets and development, we'll see a change.
"Shopping centers, in the sense of malls, were already starting to have a struggle with the change in how people shop. We were trying to figure out ways that we could change that, but this just further accelerated the fact that malls are probably a thing of the past. There's a few that still operate successfully, but mostly in the bigger markets where they have more people."
BrownwoodNews.com was unsuccessful Monday in reaching Routh Properties, which owns the mall, for comment on future plans for the mall.
Despite the recent changes, and potentially more on the way, Aaron does not envision a situation where the mall would close any time soon.
"I think it's going to scale back, I think you may even see a few more stores that may pull back," Aaron said. "There's a long term lease in place for Hobby Lobby. The movies, I think, is a short term thing, six months to a year and then things will start working themselves out there. And you've got Ranger College that's in there.
"I think it's going to shift and how we've known it growing up, and I grew up here, but how we knew it then and what it will be tomorrow will be two different things. We just have to be creative to use the space. It's an incredible location, it's great real estate, there's a future for it but what that looks like remains to be determined. And a lot of that rests in what the owner of the property wants to do with that. We can encourage, support and help out, but ultimately it's his property."
Despite the uncertainty of Heartland Mall, the economy for the City of Early is booming as sales tax collections are at an all-time high, according to Aaron.
"We're breaking records every month and I think that leads to the fact of the diversity of our local economy and the other businesses that have actually grown and been producing," Aaron said. "We actually have businesses that are breaking records each month, so we're blessed in that fact because a lot of other cities aren't feeling that blessing."
The City of Early expects to have announcements in the not too distant future about new businesses coming to town.
"We do have some stuff that's in the works right now, stuff we've worked on for the mall and some other stuff outside of the mall," Aaron said. "Hopefully in a month or so we may have a little more news there."
Aaron also believes Early and the surrounding area could see a population boost in the future because of the COVID-19 situation.
"The positive we can see in our community from the aspect of COVID is I believe smaller communities with amenities that are similar to the bigger cities are going to be very attractive for people to move in to and live in," Aaron said. "There's a lot of things happening in Texas right now that are very popular as far as people moving to Texas. But the I-35 corridor is getting overly crowded with people moving in and I think you're going to see Texans and even people moving into the state from other states move into rural areas, and I think that works in our favor and gives us something to work with to try and redevelopment that shopping center."