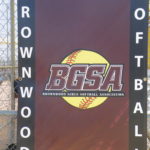 Brownwood News – The Down-n-Dirty Softball Tournament, held September 26-27 at the Bert V. Massey II Sports Complex, was very successful.  The tournament is hosted by the Brownwood Girls Softball Association, in conjunction with the Brownwood Parks and Recreation Department and Brownwood Sports Coordinator Roland Soto.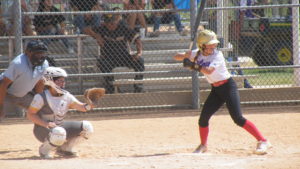 Forty-four teams from 25 different Texas cities (listed below) played in the tournament.  Some of the statistics provided by Soto:
*** 44 teams
*** 572 players and coaches
*** estimated 2,450 total attendance
*** estimated 618 area hotel room nights
*** estimated $185,000 economic impact from direct spending on hotels, restaurants, groceries, etc.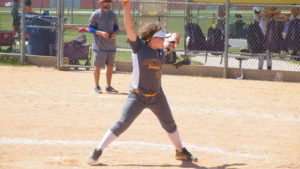 Amanda and David Sheffield, of the Brownwood Girls Softball Association, along with Soto, have grown this into one of the more popular fall tournaments in this part of the state.  "There were approximately 30 RV's parked in the Massey Complex overflow parking lot.  This is one of the larger tournaments hosted each year by BGSA," said Soto.  "The feedback from visitors has been great on their experiences both at the tournament and in the city of Brownwood.  It's tournaments like this one that we hope to build on the reputation of our city for hosting great tournaments.  Of course, tournaments of this size would not be possible without the hard work and dedication of our Parks and Recreation Department for it's late hours and early mornings getting the fields in tournament ready condition."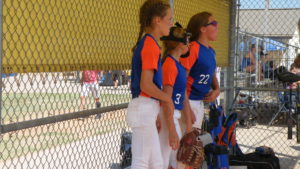 We spoke with one of the coaches, Lance Donaldson of the 10U Showtime Collins team from the Waco area.  When asked how his team was doing:  "We're just having a great time out here, enjoying this beautiful weather, this beautiful complex.  The tournament has been running so smooth.  They have done a great job of putting this together for multiple age groups, but specifically the 10U.  We haven't had any issues or any complaints.  Great tournament, really love it."  When asked if they had found any good food in Brownwood:  "Oh, some great meals.  I love coming to Brownwood, I came here years ago and remember several restaurants, there are some really good places to eat here."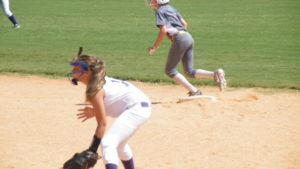 Here are the top finishers in each age group:
10 OPEN
Champion:  Showtime Collins, China Spring, TX, record 4-1
2nd Place:  Glory Sheffield, Brownwood, 7-2
4th Place:  CTX Threat, Brownwood, 3-2
12 OPEN
Champion:  WTX Mayhem , Abilene, 7-1
4th Place:  CTX Threat, Bangs, 4-2
14 OPEN
Champion :  Glory Crelia, Early, 4-0
16-18 & UNDER OPEN
Champion:  Texas Fierce, Aspermont, 4-0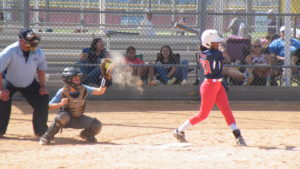 List of towns represented at the tournament:
Abilene, Alpine, Austin, Bangs, Breckenridge, Brownwood, China Spring, Early, Euless, Fredericksburg, Gatesville, Goldthwaite, Hutto, Leander, Lometa, Merkel, Mineral Wells, Midland, North Richland Hills, Odessa, Plano, Round Rock, San Angelo, Tuscola, Weatherford