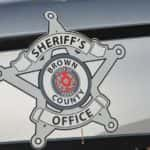 On Wednesday, Sept. 9 at 7:23 p.m., Corporal Jayson Bastardo was dispatched a call in regards to sexual assault, which could be handled by public service. Bastardo spoke with an individual who said she believed she was sexually assaulted during an incident that occurred on Sunday, September 13, 2020. A report was taken
On Monday, Sept. 14, Deputy Mason Fabbiani was notified of group of mailboxes that had been knocked down in the 4900 Block of Hwy 279. No suspects at this time. A report has been made.
On Monday, Sept. 14, Deputy Joe Thomas was dispatched to a report of Illegal Dumping. The complainant stated her neighbor was dumping brush on her property. After further investigation, a report for Assault by Contact was made.
On Monday, Sept. 14, deputies were notified of a domestic disturbance on Starboard Drive. After arriving on scene, it was determined an Assault by Unwanted Contact had occurred. Both subjects were separated and a report was made.
On Tuesday, Sept. 15, deputies were notified of a possible stolen trailer being located in Shamrock Shores. The trailer was located, but was not stolen. Deputies were advised of where the missing trailer came from, but the property is owned by an estate with no contact information for the owner. A report has been made.
On Wednesday, Sept. 16, deputies were dispatched to the EZ Mart on Hwy 279. This was in regards to an intoxicated driver. The subject attempted to buy alcohol then left. The subject came back to the location and hit a pole in the parking lot before leaving the location again. The subject was located at the intersection of Hwy 279 and FM 1850. The subject was determined to be intoxicated and was transported to BRMC for a blood drawl. Then he was transported to the Brown County Jail. A report has been made.