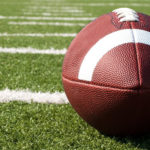 With the recent announcement by the UIL that high school football will take place this school year, BrownwoodNews.com will be keeping track of 13 local teams during the season. As part of our coverage, we will post season preview stories for each of the teams in our coverage area on the following days:
Tuesday, Aug. 11 Cross Plains
Wednesday, Aug. 12 Comanche
Thursday, Aug. 13 Coleman
Friday, Aug. 14 Goldthwaite
Saturday, Aug. 15 San Saba
Sunday, Aug. 16 Richland Springs
Monday, Aug. 17 Blanket
Tuesday, Aug. 18 Brookesmith
Wednesday, Aug. 19 May
Thursday, Aug. 20 Zephyr
Friday, Aug. 21 Early
Saturday, Aug. 22 Bangs
Sunday, Aug. 23 Brownwood
During the regular season, weekly preview stories for the local teams will be posted on Thursday, with game stories to follow throughout the weekend – beginning with the Brownwood Lions late Friday night.
We also encourage anyone who may be taking photos at any of these games or for any of these teams to email them to dstuckly@brownwoodnews.com as they may be included in an article.
The same local high school football coverage you've grown accustomed to in the Brownwood area for more than 15 years – plus a few new wrinkles – will continue in 2020 and beyond, absolutely free at BrownwoodNews.com.