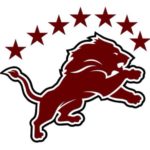 Brownwood News – The Brownwood Lions Mothers Club is having an organizational meeting for the 2020 season on Monday, July 20.  The meeting will be held at The Vault, 113 E. Baker St. in downtown Brownwood, at 6:30 p.m.
If you are a mom, grandmother, aunt, coach's wife or female guardian of a Brownwood Lion football player in grades 9-12, you are welcome and encouraged to attend.  They will be going over important dates, events, and plans for the 2020 football season.  Door prizes will be awarded.
Due to COVID restrictions, the Lions Mothers ask that you bring your own food and drinks.  Restaurant guidelines will be followed, and they ask that everyone wear a mask when entering the building.
For more information call Heather Still at 325-232-9815.