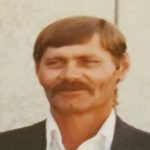 Phillip Darrell Gressett, 69, of May, Texas passed away June 26, 2020 at his residence.
A graveside service will be held at the Texas Veterans Cemetery in Abilene Texas at 1:00 PM Wednesday, July 1, 2020.
Phillip was born August 21, 1950 in Big Spring to Philip and Myrtle Gressett.  He graduated Big Spring High School and attended nursing school at Howard College.  Phillip was drafted into the US Army and served in the Vietnam War.  He re-enlisted at the end of his two years and served our country for two more years.  Philip got to see some of the World during this time and spent some time in Indonesia.  He received the Vietnam service medal, Vietnam Campaign Medal, Army Commendation Medal along with a few others. Phillip was a friend to many and would give someone the shirt off his back if he thought it would help them.  He was always an outdoorsman, the kind of kid that caught snakes, carried frogs in his pockets and was always rescuing animals.  As an adult he really loved to be fishing on the Pecan Bayou, running trot lines or hunting Crappie.
Phillip is survived by his daughters, Selena and husband Frederick Mitchell of Bossier City, Louisiana and Kelena James of San Angelo; 7 grandchildren, Kari, Keelen, NaVeya, Carla, Kali, Cody, Kamren; brothers, Gary, Byron, Bill, Wayne and Mike Gressett; sister, Phylis Edds; and many neighbors and friends.
Phillip was preceded in death by his parents.
Online condolences, tributes and memorials can be shared with the family at www.heartlandfuneralhome.net