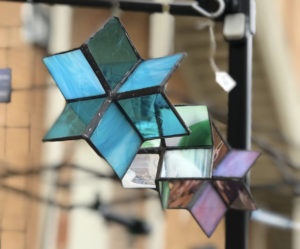 Brownwood News -The Artisan Market, located at 700 Main Street beside St. John's Episcopal Church, is in full swing of its 8th seasonal Farmers' Market.  Featuring local artisans, you can shop for your favorite home-baked goods, plants, paintings and pictures, a variety of crafts and much more. Every second and fourth Saturday of the month from 9-1pm,  Vendors from all over the area set up to sell their wares.
The Market was created in the Fall of 2016 by Rebecca Morelock.  Morelock has an in-home micro-bakery operating under the Texas Cottage Law, where she bakes small batches of artisan breads and pastries.  "I wanted a place to be able to offer my goods to the community.  At the time we did not have an active farmers' market, so I approached the city about starting one.  I asked them naively 'what if I am the only person that sets up to sell?' " said Morelock.  However, she should not have worried, as the first Market had 6 vendors set up and by the 4th season, it was host to over 20 vendors!  Morelock couldn't be happier with the vast talent and outpouring of support coming from the community.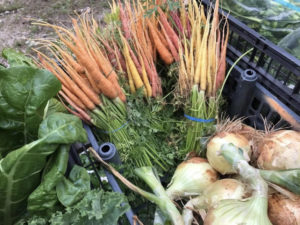 The Artisan Market allows vendors to set up with strictly handmade, homegrown, or baked products.  From veggies to breads, coffee to framed oil paintings, jewelry to metal work, there is a variety of products for everyone to enjoy. The Market runs seasonally, usually from March through June for the Spring Season, then again September through December for the Fall Season. However, this year the 8th season will be a Summer Season due to Covid 19.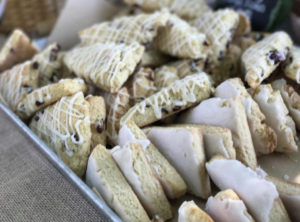 If you have a craft and are interested in being a part of the Artisan Market you can contact Rebecca Morelock on the Artisan Market Facebook page or Instagram page or you can email at theartisanmarketbwd@gmail.com.