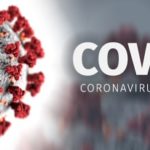 Brownwood News –  According to the Brownwood/Brown County Health Department, a Texas National Guard mobile COVID-19 testing team will be in Brownwood on Wednesday, July 1 from 10 am to 5 pm at the Coggin Intermediate School gym parking lot located at 800 Rogan Street. The mobile testing team will be equipped to conduct over 100 tests.
Testing is done through a partnership of the Texas National Guard, Texas Health and Human Services, and the Texas Division of Emergency Management (TDEM).
Please note that all who desire to be tested no symptoms are required, tests will not be done for anyone under 5 years of age.
Registration opens 24 hours in advance online at https://txcovidtest.org or by phone. When a person registers, there will be a follow-up confirmation call back to the individual; if this is not answered, the person will not be fully registered.
If the person does not receive the confirmation phone call, they will need to call the registration center back at 512-883-2400. Registration in advance is preferred, however you may register on site.
For questions regarding the mobile testing scheduled for July 1 please contact Brown County Emergency Management Coordinator, David Creed at 325.643.2828 (office) or 325.203.3188 (cell).
On Friday, June 26, the Brownwood/Brown County Health Department received 8 negative COVID-19 test results. There are currently 8 active cases with three of the active cases currently hospitalized.