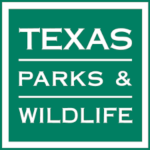 Texas Parks and Wildlife
Freshwater
Fishing Report
Week of June 24, 2020
GOOD. Water lightly stained; 86 degrees; 2.08 low. Largemouth bass are good with crankbaits, jigs, plastic worms in 10-25' with plastic frogs still working in shallow grass beds, drop-offs, and weedlines. White bass are good on minnows and jigs in the main lake near ledges and points. Catfish have been good on prepared bait and chicken liver in 7-20'.
FAIR. Slightly stained; 76 degrees; 1.19' low. Hybrid stripers are fair on rattletraps on the first significant drop out of coves 10-25 feet, but they have been venturing into coves chasing baitfish. Largemouth bass remain fair among points and ledges with jerkbaits, jigs, spinners, and topwater worms. Crappie remain good out from vegetation. Catfish are fair with stinkbait and cut bait.
GOOD. Water clear; 78 degrees; 10.01' low. Black bass are fair on points and deeper vegetation with soft plastic worms and crankbaits. Crappie are good on jigs staying west and using afternoon shade as primetime. Catfish are good on stinkbait, live, and cut bait. White bass are fair.
GOOD. Water clear; 86 degrees; 0.92 low. Largemouth bass are fair on Carolina rigged creatures, jigs, and crankbaits in 5-20' in submerged timber and rocky shorelines. Hybrid stripers are good with live bait and slabs in the main lake. Crappie are good with jigs and minnows in 10-18' in standing timber and brush piles. Catfish remain good on prepared bait, chicken liver, and cut bait.
You can read the full report from Texas Parks and Wildlife for all Texas Lakes HERE