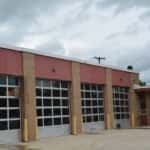 Brownwood News – The old Central Fire Station at 807 Main Street in Brownwood will be the future site for Common Grounds Coffeehouse.
The Brownwood City Council on Tuesday morning, June 23, approved lease of the property and a Chapter 380 Agreement with Marco and Yesy Sandoval.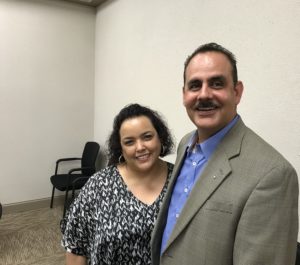 "We're looking into renovating it and moving in there once construction is completed.  We're looking at four to six months of renovation and construction," said Marco Sandoval.  He expects construction to begin within about two months and, once complete, Common Grounds will move from their smaller Austin Avenue location to Main Street.  They have been located on Austin Avenue since opening in December nine years ago.  "By the time we move in there, we'll be starting our tenth year," Marco said.
The additional square footage and added parking attracted them to the location, being roughly four times larger than their current location.  Future plans include coffee roasting and a conference room for meetings or parties which the Sandoval's would cater.  What were once fire truck bays will be converted to the dining area, coffee bar and kitchen.  Marco said the close proximity to Howard Payne University is an added bonus.
"We have just outgrown our current location.  The biggest issue is parking and we needed a bigger kitchen," Yesy said.  They plan to offer extended business hours and additional menu items.  "We wanted to provide something different to Brownwood so we're looking into, not only doing our coffee roasting, but having ice cream and music," Yesy said.