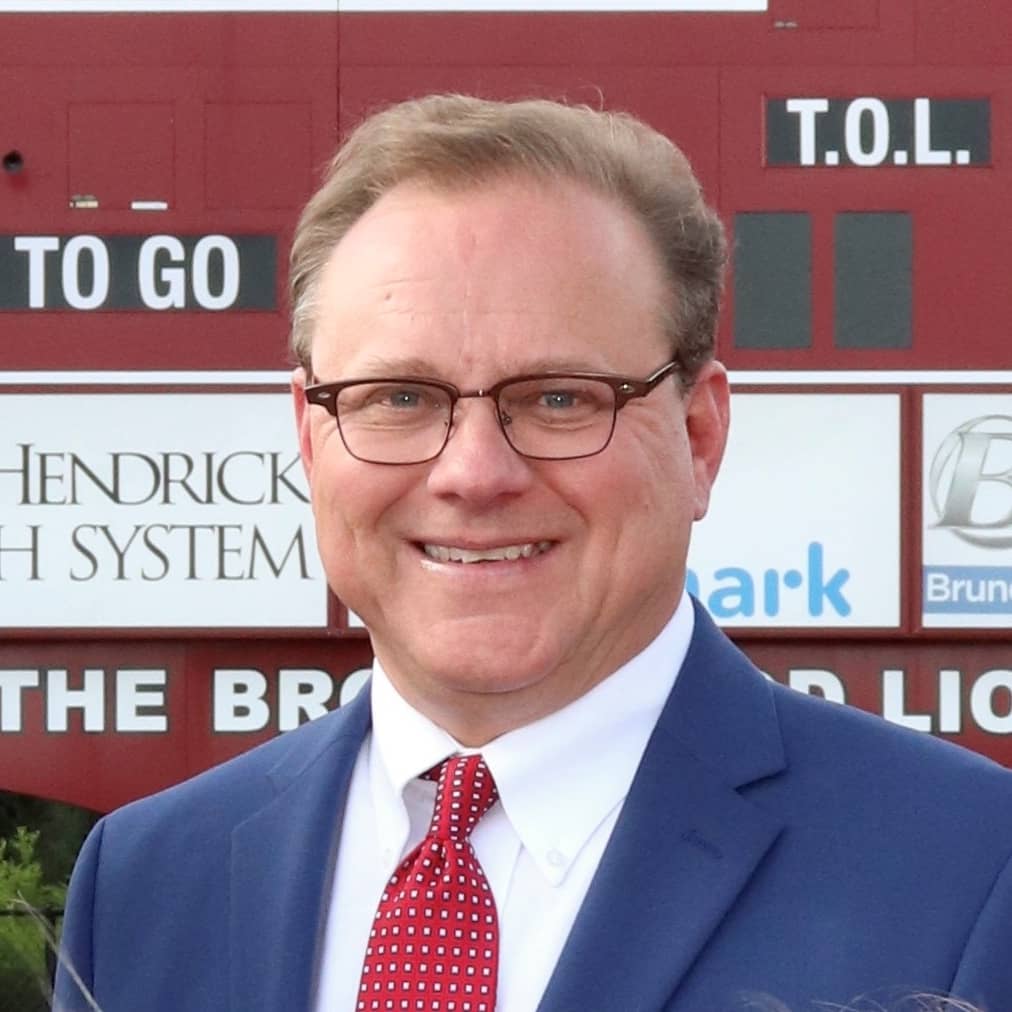 Why would I run for County Judge when I already had a great job that I loved?
Because I love Brown County. Paige and I have enjoyed living here the last 25 years. All three of our daughters were born here. All three still live here and I hope that they will all choose to raise their future families here. I want Brown County to reach its potential of being the shining star in the northern Hill Country.  We are seeing tremendous economic growth, record numbers of housing starts and home sales, incredible new commercial development in Early and a new energy and vibrance in downtown Brownwood.  With any growth comes challenges and I want to be part of the solution rather than the problem. Brown County has been good to me and my family and I owe it to her to tirelessly work to leave it better than I found it. That starts with competent leadership. Qualifications matters. Education and experience matters.
When I am elected my priorities will be taxes and government spending, restoring respect to the job and re-opening the county.
Government spending at all levels of government has to be controlled. The first step in reducing property taxes is controlling spending. There should NEVER be a need to increase property tax revenue by $1,000,000 at the same time you are receiving $10,000,000 from the federal government.
I will work diligently to re-establish a working relationship with the Cities of Brownwood, Early, Bangs, the Brown County Water Improvement District, all of our rural water districts, and our elected officials in Austin to restore the image of Brown County as a professional, competent and progressive county that is open to growth.
However, my number one priority will be to immediately re-open the County Court. Brown County is nearing a crisis in our court system.  Anyone who says otherwise is misinformed. Cases are backing up. Without the County Court hearing cases, everybody suffers. The County Judge is paid a salary to hear misdemeanors, juveniles, probates, guardianship and civil cases.  Would any private business owner ever hire an employee who couldn't do the job? NO. Then why would we elect a judge who isn't qualified to preside over their own court. We absolutely have to re-open the County Court.
The County Judge is a judicial position with administrative responsibilities. The Brown Court Judge is subject to the Texas Commission to Judicial Conduct. On the day Judge Lilly took office there were 650 misdemeanor cases pending. There are now over 1,000. Almost immediately after taking office, Judge Lilly closed the County Court to all misdemeanor cases, all juvenile cases, and all contested probate matters. Someone had to do the work, so Judge Moss started hearing those cases. Judge Moss, and his administrator, have done an incredible job trying to handle his work and Judge Lilly's work. They are doing the work of two courts. This is absolutely unsustainable. The County Court at Law is the designated Family Court for Brown County.  It is now taking parties MONTHS to get a hearing before the judge when before it only took days. This is because Judge Moss is having to do all of Judge Lilly's work. If you are a parent in a family law case and you can't see your children until after you go to court, waiting 3 months instead of 3 days is HORRIBLE and your children suffer. And the fault for that delay falls squarely on Judge Lilly and his inability to hear the cases in his court. It has been suggested that if there is a County Judge who is not qualified to hear cases, we could just get other attorneys in the courthouse to hear those cases. First, that is the job of the Court Judge. That is what the County Judge is paid to do. Why would we pay local attorneys to do what the County Judge is paid to do? Would the money paid to those attorneys come from the salary of the County Judge?  If a non-attorney is elected County Judge, Brown County may be forced to open another Court at Law to handle these cases. A new Court at Law costs Brown County $600,000 a year. Is it really prudent to pay $600,000 a year for a new court when you can elect a qualified person who can do it for the salary they are already being paid.
The following questions were submitted to all candidates in contested races by Brownwood News.
1) How long have you been a part of the Brown County Community? To what extent have you been a part of local government in Brown County?
I was married in Brownwood in 1990 and moved here full-time in 1997.  For the last 25 years, I have worked for Brown County, first as an Assistant District Attorney and since 2001 as County Attorney. I have served as the chief legal advisor to all elected county officials for 21 years.
2) What is your vision for the future of Brown County: What changes would you advocate and why?
Great things are happening in Brown County. It is the County governments responsibility to partner with the cities to foster continued growth and to not be a hinderance. Taxation is a major concern. Controlling taxation begins with controlling spending. In the last 3 years Brown County has received over $10,000,000 in COVID relief funds from the federal government. That money should have been used to reduce the tax burdens on the citizens. Instead, the County Budget has grown. During those 3 years, the amount of money collected in property taxes has increased by over $1,000,000. How do you increase the collection of taxes at the same time you are getting a check from the government?  It is the responsibility of the County Judge to create the annual budget for the County. A better way to explain the last 3 years is to imagine someone who just received a stimulus check of $2000. Instead of putting the money in the bank and paying their bills, they bought a new big-screen TV.
Additionally, we must reopen the County Court to regular judicial activities. No more passing off the work to someone else. I envision 3 full-time courts, presided over by competent, qualified attorneys.
3) Regarding your prospective position, what do you consider your greatest strengths? Weaknesses? 
Experience matters. Education matters. I am the only candidate with a legal education and experience practicing in the Brown County Court. Additionally, I am Board Certified by the Texas Board of Legal Specialization in Juvenile Law. The Brown County Court is the officially designated Juvenile Court for Brown County.  Make no mistake about it, this is a judicial position. In addition to the judicial duties, the County Judge has administrative duties. I have 21 years' experience advising the County Judge on his administrative duties.
4) What do you consider the biggest challenge of the position you are running for? What areas need improvement and why?
The County Judge is responsible for presiding over a court that has original jurisdiction over misdemeanor criminal offenses, felony and misdemeanor Juvenile offenses, probate matters, civil matters and appeals from JP Courts and Municipal Courts. These duties cannot be delegated to other Courts or Attorneys. The County Judge must hear these matters, or the County will be forced to create an additional court to hear them. There is now pending approximately 1,000 misdemeanors and 850 felonies. Ideally, these numbers should be closer to 600 misdemeanors and 400 felonies.  A proposal has been made to split the misdemeanors evenly between the County Court and the County Court at Law so that the County Court at Law can be assigned some of the overflow of felonies pending in District Court.  Unfortunately, this cannot be done if the County Judge is not qualified to hear misdemeanors. Brown County is nearing a crisis within our court system that can only be avoided by electing a County Judge who is an attorney.
5) What has been your greatest accomplishment in your career? In your personal life?
My 3 children are my greatest accomplishments in my life. Each has been successful in their own way and all 3 love the Lord. Professionally, each day that I have served Brown County I have tried to make a difference in someone's life. I have personally handled every Child Protective Services case for the last 21 years. While I could have assigned those cases to someone else, I always felt like I owed to those children to give it my all. I was the co-founder of the Children's Advocacy Center in Early and have served on the Board of the Center for Life Resources (formerly Central Texas MHMR) for 23 years and the Board of the Texas Council for Community Centers for 12 years.  I do those things because we all have an obligation to the underprivileged, marginalized and often forgotten members of our community. "Protecting the rights of even the least individual among us is the only excuse the government has for existing." – Ronald Reagan