FBI Director Wray Confirms the Border Crisis is a Homeland Security Threat
During a House Homeland Security Committee hearing this week, I questioned Department of Homeland Security Secretary Alejandro Mayorkas and Federal Bureau of Investigation Director Christopher Wray about global threats to the U.S. homeland and America's interests abroad.
In my questioning, I demanded answers from Wray and Mayorkas on the detainment of individuals on the terrorist watchlist. Both openly admitted that there are known or suspected terrorists who have crossed the southern border illegally and have not been detained by U.S. Customs and Border Protection. Wray admitted that the FBI is still attempting to locate individuals on the terrorist watch list who have crossed into the United States.
This is an unacceptable threat to the safety of Americans. The Biden Administration must enforce real consequences for illegal crossings and end this crisis.
Watch here or below for my line of questioning.
Supporting Israel
This week I viewed footage from Hamas GoPros, dash cams, and cellphones showing their brutal October 7th terrorist attack against Israelis. It was the hardest thing that I have ever had to watch—an Israeli man was decapitated with a garden hoe, women and children were burned alive, and a father was blown up in front of his family.
However, perhaps the most disturbing was the gleeful manner in which the Hamas terrorists brutally murdered innocent Jewish people. 
Israel not only has a right—but they have the responsibility—to defend themselves, and the United States of America must also stand up against the evil that we witnessed.
I was proud to attend the March for Israel in Washington to show my unwavering support of Israel alongside 300,000 Americans who attended to show their support for Israel. Please join me in standing with Israel and praying for the families and loved ones of the killed and those still being held hostage.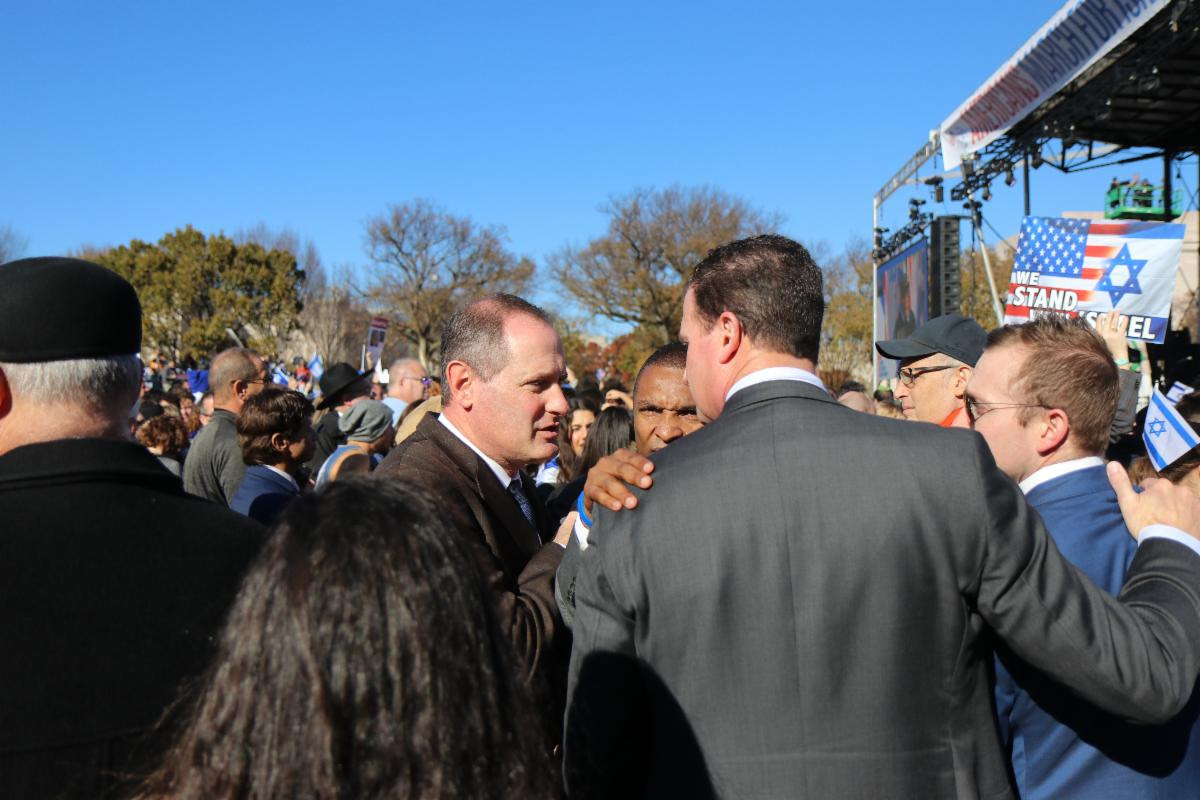 Protecting Texas Healthcare and Hospitals
My amendment to prohibit the Center for Medicare and Medicaid Services (CMS) from using federal funds to finalize, implement, or enforce limitations on state-directed payments passed the House of Representatives this week.
This amendment would protect the stability of Texas hospitals and ensure that Medicaid beneficiaries continue to receive essential care.
Watch here or below for my full remarks on the amendment.
Terror Threats at the Southern Border
I joined Mornings with Maria to give a wrap-up of the Committee on Homeland Security's hearing with DHS Secretary Alejandro Mayorkas and FBI Director Christopher Wray. Watch here or below for the full segment.
Blocking Dangerous Chemical Abortion Drugs
Senator Cindy Hyde-Smith and I led a large group of our colleagues in filing an amicus brief in support of the U.S. Supreme Court considering initial "approval irregularities" by the Food and Drug Administration (FDA) in its 2000 approval of chemical abortion drugs.
92 members of the House of Representatives and 17 U.S. Senators signed the amicus brief asking the Supreme Court to reconsider patient safeguards that protect women and girls seeking chemical abortion drugs.
I will always work to protect life and advocate for the unborn.
Farm Credit in Washington
It was a pleasure to meet with Farm Credit this week during their time in Washington. Farmers and ranchers are the backbone of our economy, and TX-11 is home to many agricultural producers. Thank you all for taking the time to speak with me!
Turning up the HEAT on Radical Energy Policies
As Chairman of the House Energy Action Team (HEAT), I held a bicameral meeting with Senator Shelley Moore Capito, the Lead Republican on the U.S. Senate Committee on Environment and Public Works, and Senator John Barrasso, the Lead Republican on the U.S. Senate Committee on Energy and Natural Resources. 
Since President Biden took office, energy prices have skyrocketed. I am committed to working with my colleagues in Congress to unleash domestic energy production and stand up to the Biden Administration's radical energy policies.
Odessa Town Hall next week
I am hosting a Town Hall in Odessa at 12:00 pm at Odessa College in the Saulsbury Campus Center (Joe Zant Community Room, Second Floor, Room 222). If you're in the area, please stop by!
Thank you for reading. It is the honor of my lifetime to serve you in Congress. Please follow me on 
Facebook
, 
Instagram
, and 
T
witter
 for daily updates.
Rep. August Pfluger
Member of Congress