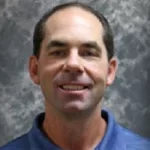 Brownwood ISD is searching for its next head baseball coach. According to Head Coach and Athletic Director, Sammy Burnett, Coach Brian Harris has become an Assistant Principal at Brownwood High School and thus is stepping away from coaching.
"I got some news a couple of days ago that Brian Harris, our head baseball coach, was offered an Assistant Principal's job at the high school. He went through an interview process with several other candidates. I expected he'd come through with flying colors. He's been announced by our district as the new Assistant Principal which means we have opened up a slot on the coaching side. I'm now looking for a head baseball coach," Burnett said.
The head baseball coach position is listed on the employment page of Brownwoodisd.org along with several other job openings which you can see by clicking THIS LINK.
"I thank him (Harris) for everything he's done – the character, the class and work ethic that he brought to the program is top notch," Burnett said.