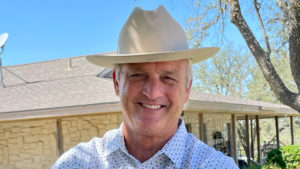 Like many others, I have been spending a great deal of time this spring trying to get my lawn into shape. I purchased a home last fall that I absolutely love. The home had been vacant for a several months and the lawn was taken over by weeds. Although weeds are green, they are false beauty and stunt the growth of my grass.
The weeds gotta' go so my grass can grow.
Looking at the pile of weeds I pulled from the ground, it occurred to me that my life is no different.
I have weeds growing in my life that need to be consistently pulled.
Weeds stifle growth. If I want to become the best version of myself and accomplish my goals, then I must eliminate the weeds in my life preventing me from doing so.
The only way I can do that is by giving myself an occasional "weeding."
For me, I view life like a wheel with four areas.
Spiritual – my relationship with my maker.

Social – my relationship with family, friends, and others.

Physical – my relationship with my physical condition and well – being.

Mental – my relationship with my mind and opinion of myself.
If I have too much or too little in an area, the wheel is out of balance and does not roll smoothly.
If I am not experiencing the type of growth/balance I want to see, I must identify whatever is preventing it.
Every so often, I'll spray some "weedkiller" on my life to eliminate some of the things hindering me from becoming the person I want to be.
Weeds could be a poor attitude, procrastination, self-pity, negative people, doubt, fear, guilt, unforgiveness, regret, etc. I got plenty of weeds to pull.
They are there, and I am learning that if I ignore them, their roots grow deeper and become tougher to kill.
If I want a beautiful lawn, then I must consistently eliminate weeds. A well-nourished lawn will eventually choke out weeds.
If I want a beautiful life, then I must consistently eliminate weeds. A well-nourished life will eventually choke out weeds.
If I can focus on growth by pulling the weeds in my life that are strangling it, then I am allowing myself an opportunity to experience more of what I want. I am no gardener, but I do know weeds thwart the fruit and vegetables that are trying to flourish.
I routinely ask myself this question:
Which "weeds" in my life do I need to eliminate that are restricting my personal growth?
My lawn, just like my life, will not magically be free of weeds; I must pay attention to year-round elimination of anything that prevents positive growth.
Weeds always come back, no matter how much weedkiller one pours on them. They are resilient and don't go away without a fight. Such is life, at least for me, because I find myself killing the same weeds over and over again.
I only have myself to blame if my yard is full of weeds. I cannot blame the weather, my neighbors, or anything else. It is my yard and my responsibility. I can say the same about my life.
"Don't let weeds grow around your dreams. They are only flowers in disguise."
-H. Jackson
***
Todd Howey is a columnist for BrownwoodNews.com whose articles appear on Fridays. Email comments to thowey63@gmail.com.