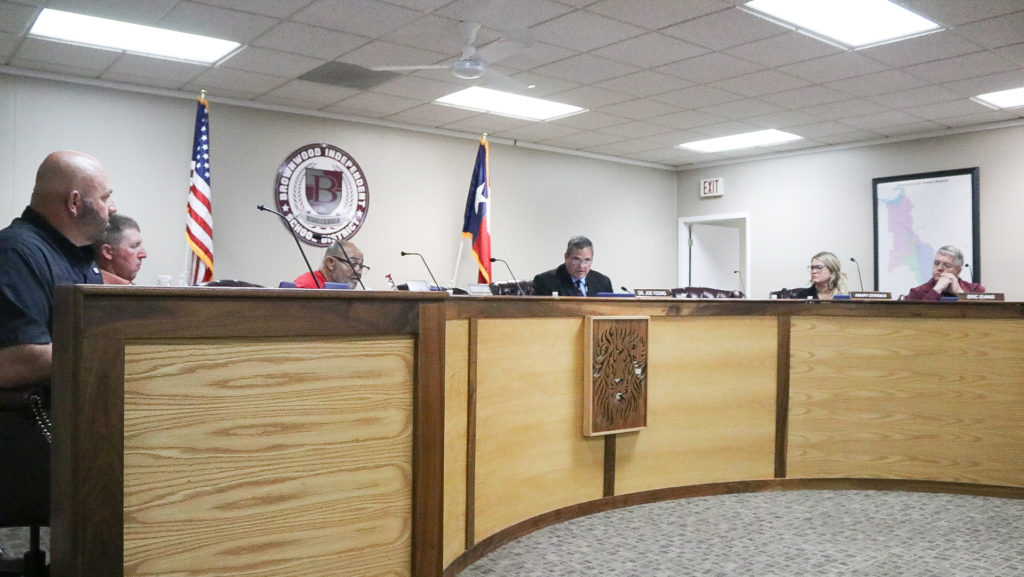 During Monday night's meeting of the Brownwood ISD Board of Trustees, Superintendent Dr. Joe Young announced the school district had earlier in the day received a $229,000 safety and security grant from The Texas Educators Association.
"That will go toward some window film and door film to secure some of our campuses, door hardware to solidify some of the doors we have and make them stronger, some fencing needs we have, and some Knox Boxes – which are boxes to hold keys to the buildings that emergency responders would have access to for rooms inside the building as well as the exterior – on top of the ones we already have," Young said. "We always look for funding sources where ever we can and make sure we maximize all of our state grants and federal grant money so we can make those dollars go further."
Following a 40-minute executive session, the board approved term and probationary contracts for teachers that will be employed during the 2023-24 school year.
"We're very grateful for our teachers and are sad to see some of our teachers retiring and we're trying to fill some of those holes," Young said. "We already have some good people on board to complement the fantastic staff we already have. We'll be talking about teacher compensation next month and approve that as the foundation of our budget. That's the most important piece, to be sure we pay our people as much as we can, not as much they're worth, but as much as we possibly can and we'll build the rest of the budget around that."
On the consent agenda, items passed included the school nutrition contract renewal, instructional materials annual certification, and the minutes from last month's meeting.