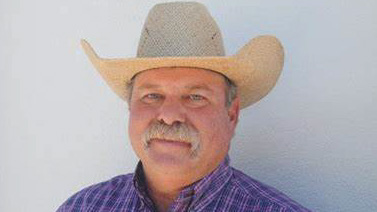 Tuesday, September 27, 2022, will be the date of a brush control tour conducted by the Texas A&M AgriLife Extension Service in Brown County. It will be held at the Brownwood Recycling Center and Landfill located at 6800 FM 45. The tour will begin at 5:30pm.
Brush encroachment continues to be a problem for rural landowners and municipalities alike. Unlike grass and forages brush encroachment does not seem to be affected by drought. During the brush tour we will look at Willow Baccharis that were utilized in research plots. Willow Baccharis is becoming a serious invader species of brush in several areas. Many people often confuse Willow Baccharis with salt cedar.
The brush tour on September 27th is open to anyone interested. There will be a $10 registration fee payable at the gate on September 27th. Two (2) CEU's will be offered to licensed pesticide applicators.
Tour participants are asked to arrive 5:15-5:30 to complete registration. No RSVP needed just show up. For more information contact the Brown County Extension Office at 325-646-0386.
***
FALL LANDSCAPE MANAGEMENT
It is amazing how fast most home landscapes have "greened up" and started growing again once we received some rain. We are in mid-September. We are now in the opportune time to fertilize the landscape. That window is mid-September – mid-October.
Before you fertilize really evaluate your landscape. If you have broadleaf weeds they need to be dealt with prior to fertilizing. I recommend spraying the weeds. If you have trees, shrubs, and flowers I do not recommend a weed-and-feed all in one product.
Once the weeds are dealt with along with removing dead thatch in bare areas then apply a light application of fertilizer with a 3-1-1 or 3-1-2 ratio. That would be something like 15-5-5 or 15-5-10. The recommended application rate is based on the amount of actual nitrogen applied per 1,00 sq ft of lawn/landscape. The first number on the bag of fertilizer is nitrogen. So if you have a 50lb bag of 15-5-5 that means there is 7.5lbs of actual nitrogen in that 50lb bag. We want to apply 1lb of nitrogen/1,000sq ft so that 1 bag would cover 7,500 sq ft of yard. You do not want to fertilize heavy in the fall. We want a little boost but not huge fast growth this close to frost. Be sure to water in the fertilizer to prevent fertilizer burn to the lawn and to make sure the N-P-K from the fertilizer gets down to the plant roots. s.