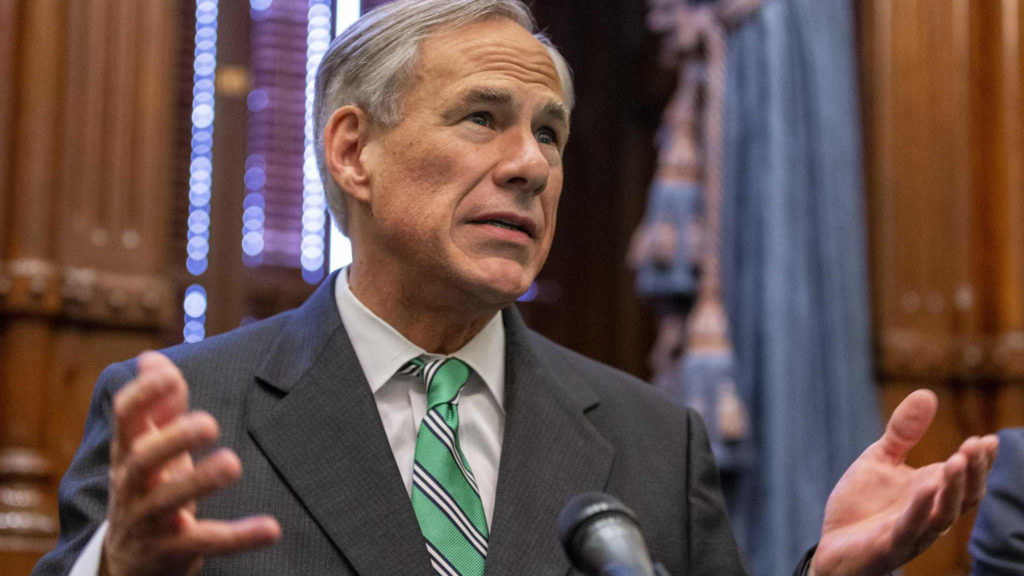 Governor Greg Abbott has added his signature among 22 other United States Governors in a letter sent to President Joe Biden. The letter opposes President Biden's student forgiveness loan plan and which is canceling out a certain amount of student loans for qualifying recipients.
"As governors, we support making higher education more affordable and accessible for students in our states, but we fundamentally oppose your plan to force American taxpayers to pay off the student loan debt of an elite few—a plan that is estimated to cost the American taxpayer more than $2,000 each or $600 billion total, a price the people of our states cannot afford."
The Governors argue that there is a burden to taxpayers, and of the loans that will be forgiven will be those who have masters and doctorate degrees. The Governors argue that Biden's plan will hurt lower income and working class families, and those who have already paid off their student loans.
In their letter, the Governors say that college and taking loans out for a college education is a choice that people have to make and the consequences of such a choice should not fall upon those who did not go to college and/or already paid off their student loans.
According to the White House, "The Department of Education will provide up to $20,000 in debt cancellation to Pell Grant recipients with loans held by the Department of Education, and up to $10,000 in debt cancellation to non-Pell Grant recipients. Borrowers are eligible for this relief if their individual income is less than $125,000 ($250,000 for married couples). No high-income individual or high-income household – in the top 5% of incomes – will benefit from this action. To ensure a smooth transition to repayment and prevent unnecessary defaults, the pause on federal student loan repayment will be extended one final time through December 31, 2022. Borrowers should expect to resume payment in January 2023.
Joe Biden's plans also will be non-taxable and he aims to change different parts of student loan policy such as lowering monthly loan payments from income from 10% to 5%. Additionally, Biden wants to reform student loan cancellations after 20 years of monthly payments, down to 10 years.
The 22 Governors in their letter addressed that Biden does not have the authority to pass such an act. Legal experts are split on if Joe Biden is able to do this without legislation or not. Some figure that if his plan gets to the courts, it will be struck down.
Biden has declared his plan using the HEROES act of 2003 which allows the Secretary of Education to "waive or modify any requirement or regulation applicable to the student financial assistance programs under title IV of the Higher Education Act of 1965 as deemed necessary with respect to an affected individual who: (1) is serving on active duty during a war or other military operation or national emergency; (2) is performing qualifying National Guard duty during a war, operation, or emergency; (3) resides or is employed in an area that is declared a disaster area by any Federal, State, or local official in connection with a national emergency; or (4) suffered direct economic hardship as a direct result of a war or other military operation or national emergency."
Biden's proposal is using the COVID-19 pandemic as that national emergency. However, skeptics of Biden's plan state that America is past emergency usage in the pandemic. Biden himself has been advocating the lift of Title 42, which allows the border patrol to quickly expel crossing immigrants under a pandemic emergency. The CDC made the recommendation basically saying Covid wasn't terrible anymore.
Additionally the Governors pointed out that even Nancy Pelosi last year stated, "People think that the President of the United States has the power for debt forgiveness. He does not. He can postpone, he can delay, but he does not have that power. That has to be an act of Congress."
The letter was sent to President Biden yesterday, and all 22 Governors placed their signature down:
Governor Kim Reynolds of the State of Iowa

Governor Kay Ivey of the State of Alabama

Governor Mike Dunleavy of the State of Alaska

Governor Doug Ducey of the State of Arizona

Governor Asa Hutchinson of the State of Arkansas

Governor Ron DeSantis of the State of Florida

Governor Brian Kemp of the State of Georgia

Governor Brad Little of the State of Idaho

Governor Larry Hogan of the State of Maryland

Governor Mike Parson of the State of Missouri

Governor Chris Sununu of the State of New Hampshire

Governor Greg Gianforte of the State of Montana

Governor Doug Burgum of the State of North Dakota

Governor Pete Ricketts of the State of Nebraska

Governor Mike DeWine of the State of Ohio

Governor Kevin Stitt of the State of Oklahoma

Governor Henry McMaster of the State of South Carolina

Governor Kristi Noem of the State of South Dakota

Governor Bill Lee of the State of Tennessee

Governor Greg Abbott of the State of Texas

Governor Spencer Cox of the State of Utah

Governor Mark Gordon of the State of Wyoming
[Story by Jacob Lehrer]