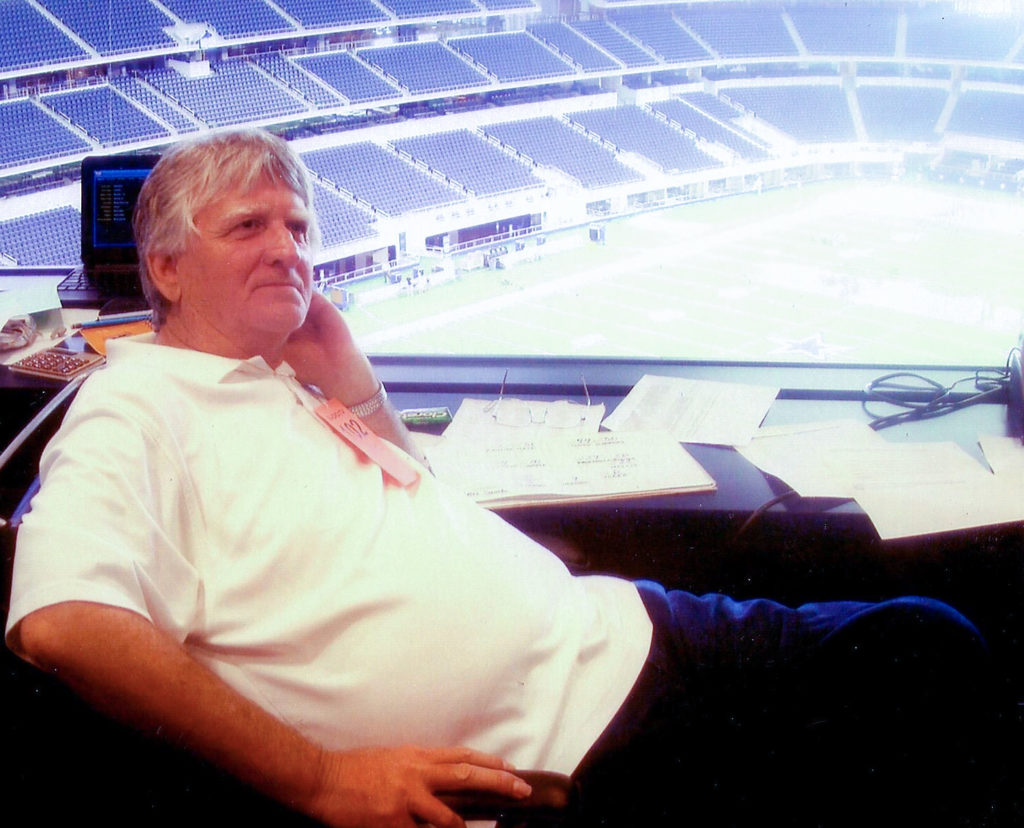 I'm not a food critic but I do like eating! All of my memories are not ballgames, press boxes and stadiums. Some of my good memories in every football season and even over into basketball and baseball include my adventures with food. We had some good food, some forgettable. Some were feasts, some were famines.
My funniest memory of any food place, believe it or not, was a Taco Casa in Graham, Texas. Several years ago Carl and I had gone there to do a Brownwood baseball game. Late that afternoon we whipped into Taco Casa and decided to run in and get a little food to tie us over until the ballgame was over. Well, we probably ordered a little more than we had planned. We ended up getting about three or four orders of food for each one of us along with a large drink. Fact is, it took a girl two trips to bring it out to our table and the people in the restaurant were looking at us like we were a little bit "piggy" which was probably true. That's not the end of the story though. About five minutes later here came two more girls and they duplicated our entire order. So, they've taken another entire table and moved it over to our booth and laid out the rest of the food. I said, "Hey, I didn't pay for all this and you're bringing more food than we ordered"!
They said, "Well, you must not know that we have a happy hour special from four to six every Friday where it's two for one. Anything you order you get double"!
So, here are Carl and I sitting in this restaurant, already full, and we are looking at this enormous amount of food all around us. We thought about going around the place and asking if anyone wanted the food but we were afraid someone might call the cops on us. Still, it was one of the great bargains we ever got food wise.
My wife and I went to Fort Worth several years ago to do a high school baseball game. We found the baseball park and had plenty of time so we went to a seafood place to grab a bite to eat. Well, they had a big sign out front that said like a pound of crawfish for $10.00. Man, how can you pass something like that up? We went in and that's what I ordered. With my shaky hands, I couldn't pick those little things up. It was a great big bucket filled with crawfish and all the sauce that they laid in. I tried picking up about three and made a total mess so my wife took over and she was peeling crawfish and I was eating them. By the time we got through, I had that crawfish sauce all over my face and all over my shirt. I loved eating them, but it was an absolute total disaster clothes wise. I went to the ballpark and looked like I had been in a knife fight!
But, my greatest food memory of all was when I did a ballgame in Kingsville for Howard Payne and went to a place on the Texas coast – south of Corpus Christi in Riviera, Texas. It was on Baffin Bay and called the 'Kings Inn'. I love that place for many reasons. It absolutely has the best shrimp I've ever tasted, unbelievably3 good onion rings, avocado salad that's out of this world, and tarter sauce to die for. It's a great place! Of course, I might be a little prejudice. You see, my Dad's sister and her husband built the 'Kings Inn' back in the 1940's and my cousin runs it today. I offer no money back guarantee but, if you like seafood, it's hard to beat.
Until next time, so long everybody!
***
'Out of the Box' with Dallas Huston is published each Monday morning at BrownwoodNews.com. Dallas was the radio voice of the Brownwood Lions and Howard Payne Yellow Jackets for more than 55 years. He currently is Pastor of Center City Baptist Church and hosts a Men's Bible Study in Brownwood on Monday evenings. Your comments are welcome at [email protected].