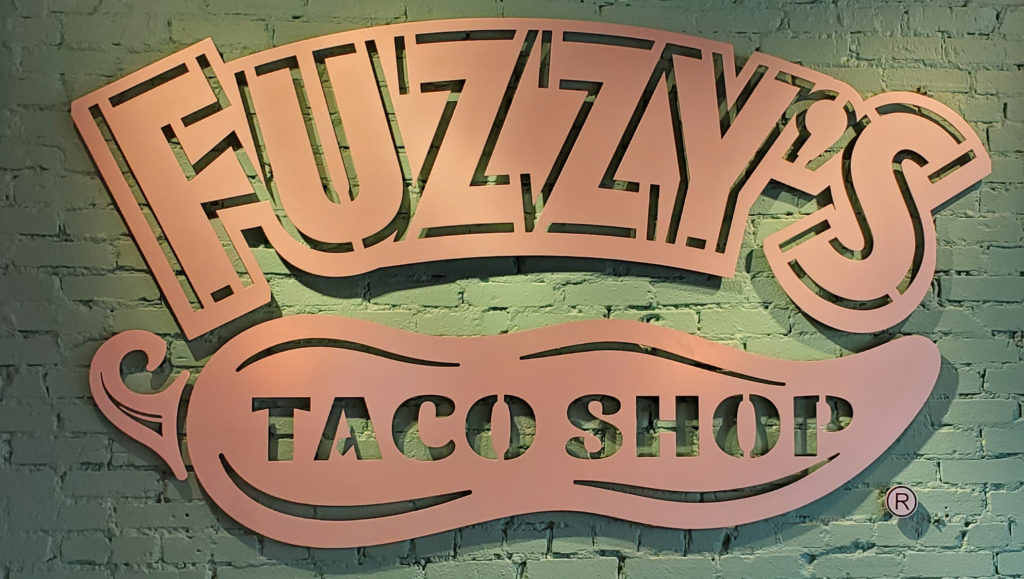 Fuzzy's Taco Shop, the popular Baja-style taco restaurant, opened in Brownwood at Shaw's Marketplace on Monday, May 2nd. The restaurant is owned and operated locally by Matt and Megan McCrane and is located at 508 N. Center Avenue, Brownwood, TX 76801.
The Brownwood Fuzzy's Taco Shop serves delicious Mexican fare including their famous queso, made-in-house guacamole and fire-roasted salsa, as well as main staples including Baja tacos, breakfast tacos, burritos, nachos, quesadillas, salads, traditional sides, and drinks. Breakfast is served all day, and a kid's menu featuring entrees children will love is also available. Additionally, the restaurant features a full bar serving margaritas, cocktails, and ice-cold beer.
"My wife and I went to college at Kansas State, and we used to love going to the Fuzzy's Taco Shop in Manhattan, KS for date nights and after games," said owner Matt McCrane. "The easy-going atmosphere and fun personality of the concept is what really attracted us to Fuzzy's initially."
When McCrane started to look for a restaurant concept to come to his hometown, Fuzzy's immediately came to mind. "My wife, Megan, and I thought Fuzzy's would perfectly complement our retail space, Shaw's Marketplace, in the conjoining building," he continues.
"We had a desire to bring a fun family atmosphere to Brownwood – something high energy, approachable, and affordable that the whole family could enjoy," said Megan McCrane. "Our hope is that Fuzzy's will be a place where the community can get together and reconnect."
To celebrate, Fuzzy's Taco Shop hosted an official grand opening on Monday, May 2nd where the first 25 guests in line won Free Tacos for a Year. Additionally, the first 100 people to join Fuzzy's on Monday received a complimentary Fuzzy's t-shirt.
McCrane has been a collegiate and professional football kicker, and the Brownwood Fuzzy's Taco Shop will showcase some of his NFL memorabilia in the bar area and throughout the restaurant. "We wanted to go for a local sports bar atmosphere," he said. "I've played for a few professional teams, so we put some of my football jerseys on display. We also have an early 1900s original streetlamp from Downtown Brownwood displayed in the restaurant."
The Brownwood location offers service seven days a week, opening at 8:00 am daily and closing at 10:00 pm Sunday-Thursday and midnight Friday and Saturday. For any questions, please call Fuzzy's Taco Shop at 325-510-1999. Follow Fuzzy's Taco Shop on Instagram and Facebook to keep up to date with specials and local happenings. Fuzzy's Taco Shop has nearly 150 corporate- and franchise-owned locations in 17 states. For a full list of locations please visit www.FuzzysTacoShop.com.