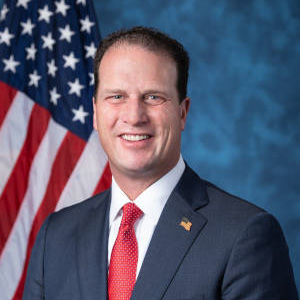 Under Democrat leadership, our country is breaking records.
We are experiencing record-high inflation, record numbers of illegal border crossings, historic levels of drug and human trafficking across the border, skyrocketing energy prices, surging crime rates, and countless empty shelves in grocery stores across the country.
Instead of working to fix these issues, my colleagues on the other side of the aisle are attempting to sidetrack the American people with distractions and fallacies. I will continue to advocate for the interests of the 11th District of Texas and stand up for freedom.
Vaccine Mandate
Yesterday, the Supreme Court of the United States (SCOTUS) blocked the federal government's COVID-19 vaccine-or-test requirement for large employers.
This is great news and affirms that President Biden has no right to force Americans to choose between a personal healthcare decision and their job.
Although I am pleased that the President's unconstitutional vaccine-or-test mandate for public employers was struck down, I remain extremely concerned with the Court's decision to uphold the mandate for healthcare workers. This overreaching mandate will devastate communities across the 11th District of Texas and the country. Congress must immediately pass the bill I introduced with Rep. Jeff Duncan to formally nullify the vaccine mandate for healthcare workers once and for all.
I will continue working to end all of President Biden's tyrannical mandates and protect the personal freedom of all Americans.
Biden-flation
Inflation surged 7% percent in December—the fastest rate since 1982. This is another indicator that massive Democrat spending has consequences. The American people are watching the value of their paychecks shrink in real time. Meanwhile, President Biden and his administration continue to ignore and deny the inflation and supply chain crises. This is no way to lead.
Despite President Biden's promises to "shut down the virus" with exorbitant federal spending, the pandemic rages on. Cases have spiked to an all-time high in January of 2022, tests are incredibly difficult to find, Democrat cities are shutting down yet again, and millions of Americans are at risk of losing their jobs if they refuse to comply with President Biden's tyrannical vaccine mandate.
Massive government overreach clearly cannot "shut down the virus." Yet, President Biden's administration is signaling that they will soon ask for even more taxpayer money in the name of so-called "COVID-Relief." This is an outrage considering rampant waste, fraud, and the fact that nearly half a trillion dollars in American Rescue Plan funds remain unspent.
Americans deserve an honest and detailed accounting of where the $6 trillion in COVID-19 relief has gone. I will continue working to prevent wasteful government spending and hold the Biden Administration accountable for their failure to protect taxpayer dollars from being stolen and wasted.
Securing our Elections
This week, Democrats tried to distract the American people from numerous crises we are facing by twisting the rules to nationalize our election system with a bill that sends hard-earned taxpayer dollars to finance political campaigns, requires states to allow felons to vote, and overrides wildly-popular voter ID laws.
Republicans are championing real solutions to secure our elections. This includes key legislation like the Save Our Democracy Act that I introduced along with the Republican Study Committee.
Our bill would prohibit or reform current voting practices that actively weaken the security, oversight, and administration of elections, by requiring a voter to provide proof of I.D. for absentee voting and in-person voting in federal elections, creating equal treatment for all ballots. It would also require at least two representatives of each Presidential campaign in a general election be permitted to observe polls and vote counting operations. Additionally, it would require that ballot counting, once begun, must continue until completed – without delays or pauses.
These are all common-sense practices that will help restore the public trust in our voting system. Read more about the bill I introduced with Congressman Jim Banks and the Republican Study Committee to save our democratic republic here.
Click here or below to see my floor speech in defense of our democracy and our elections system!
The Secretary of Education Should Be Fired
In September, the National School Boards Association sent a letter to the Department of Justice comparing concerned parents at school board meetings to domestic terrorists. This week, it was uncovered that President Biden's Secretary of Education, Miguel Cardona, solicited the letter, rewarded the NSBA president with a Board appointment, and then lied about it all.
President Biden and Secretary Cardona have betrayed the public trust. I have joined over 40 of my fellow Republicans in demanding that President Biden fire Secretary Cardona immediately.
Read the letter below, or click here to learn more.
Honoring the sacrifice of WWII Vet Donald Huisenga
I had the honor to recognize World War II veteran Donald Huisenga, who received his high school diploma last week at the local San Angelo Veterans Association office – at the age of 98!
Mr. Huisenga was drafted just three months before he could graduate high school in 1943. Thanks to the dedicated staff of the San Angelo Veterans Association, as well as our wonderful community, Mr. Huisenga received his diploma during a graduation ceremony after 80 years of waiting.
Thank you to Tess Gooding of the San Angelo VA clinic for her work in our community and her compassion for going above and beyond. Thank you to Mr. Huisenga for his sacrifice for our country, and congratulations for this achievement!
Upcoming Town Halls
Today, I hosted a town hall at the American Legion Hall in Llano. Thank you to everyone who came out to share your thoughts! I am always so grateful for the time you take to engage with me on the important issues affecting our district and our nation.
In case you were unable to make it today, I am hosting two town halls next week. 
Monday, January 17th, 2022
Junction Town Hall – 11:30am
Junction National Bank
701 Main Street, Junction Texas 76849.
Menard Town Hall — 2:30pm
First Baptist Church Fellowship Hall
301 Tipton Street, Menard Texas 76859
I look forward to seeing you there. As always, all members of the public and press are welcome.
You can watch my floor remarks here or below.