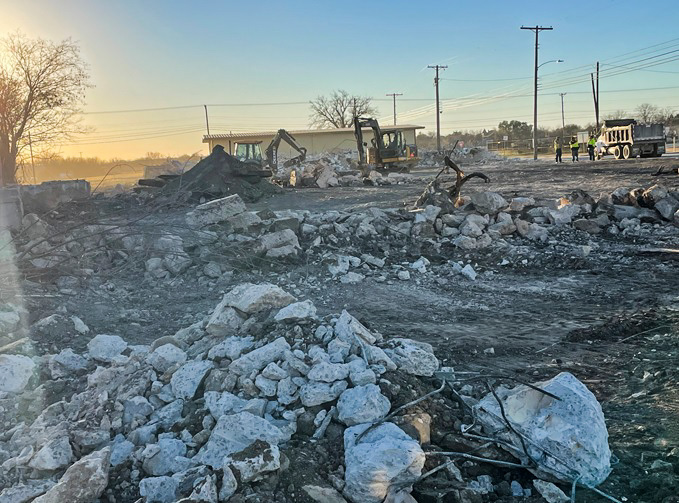 For several weeks, work has been underway in Brownwood to remove the old ice house structure on East Lee Street at Greenleaf. The location is just southeast of KOXE/KBWD Radio, just south across the street from the Brownwood/Brown County Health Department. Work crews have been steadily breaking up huge concrete slabs.  Large dump trucks haul debris away from the site daily.  All of this is in preparation for the Multipurpose Event Center Complex.
Ice House Stage/Pavilion
The Ice House building on Lee Street, in the latter stage of being demolished, is where a new structure will be built. According to the City of Brownwood website, this new structure will function as a stage for large events, small gatherings, and concerts. It can also serve as spill-over outdoor space for the larger event center. A small enclosed structure will be built adjacent to the stage to contain support space and additional meeting rooms. The open event green space we can easily accommodate 7,500 spectators with additional depending on crowd control and setup. The max occupancy for under the Pavillion is 462 with tables and chairs, and just under 1,000 seated auditorium style.
Read more about the facility AT THIS LINK.