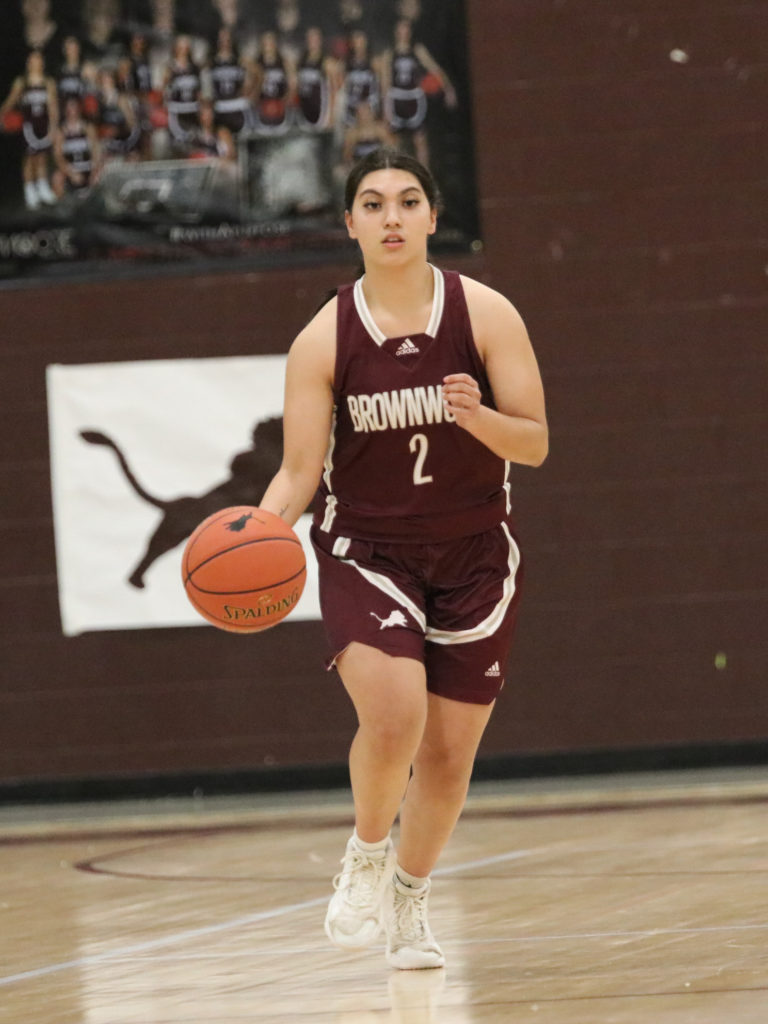 GRAHAM – The Brownwood Lady Lions wrapped up pre-district basketball action with their sixth win in the last seven outings, rallying from an eight-point deficit after three quarters for a 37-30 road victory over Graham Tuesday night.
Brownwood led 6-5 after one quarter, trailed 15-10 at halftime and was down 26-18 going into the fourth period. In the final eight minutes, the Lady Lions outscored Graham (5-13) by a 19-4 count.
Jaylen Savage paced Brownwood with 11 points followed by Tessa Goodwin with eight, Kynslee Walker with seven, Dakota Simpson with five, and Naysa Leach and Lexi Greer with three points apiece.
As a team, the Lady Lions shot 35 percent (12 of 34), but just 9 percent (1 of 11) from three-point land. Brownwood also sank 66 percent (12 of 18) of its free throws and overcame 24 turnovers thanks to 26 rebounds and 13 steals.
The Lady Lions (17-8) open District 6-4A action at 6 p.m. Friday as they host No. 12 Glen Rose (21-4), which owns a 48-21 non-district win over Brownwood on Nov. 20 at the Hamilton tournament.