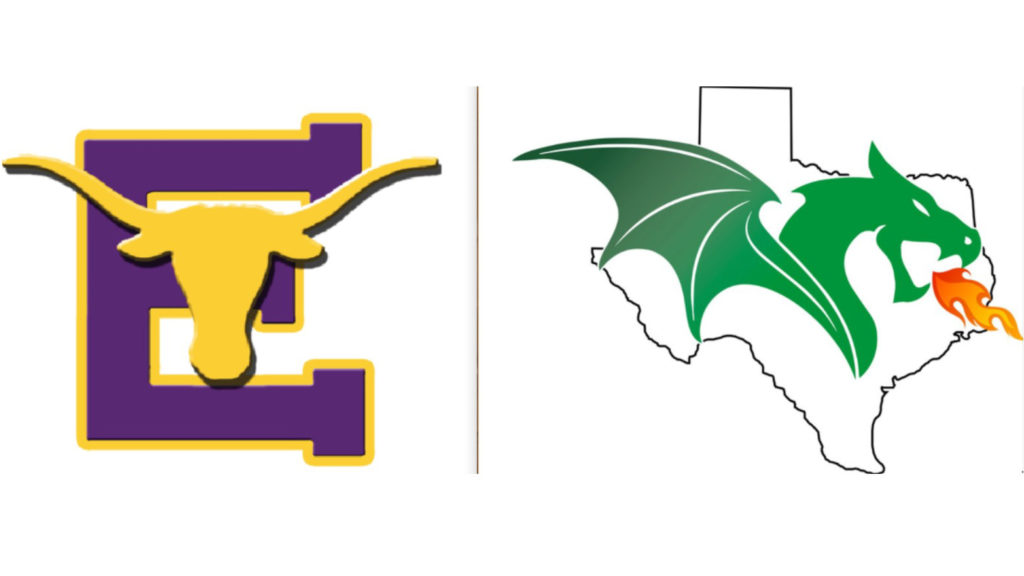 The Early Longhorns and Lady Horns, along with the Bangs Dragons and Lady Dragons, all dropped their District 8-3A basketball contests on their home floors Tuesday night.
The Lady Horns were dealt a 69-41 defeat by Brock as Dana Lykes scored nine points for Early (8-11, 2-2) trailed by Jenna Hataway and Caroline Welker with six each, Taylor Summers and Trinity Torrez with five apiece, Madison Torrez with four, and Lindsey Bastardo, Jodie Lykes and Dakota Barksdale with two points each.
The Lady Dragons came up short to Millsap, 36-25. Maggie Morales led the Bangs girls (8-13, 1-3) with 19 points.
The Longhorns were handed a 62-41 loss by Brock and are now 1-1 in district and 14-7 on the season. Vic Cooper tallied 18 points for Early followed by John Hill and Korbin Barr with six each.
The Dragons were downed by Millsap, 59-39, and slipped to 0-2 in league play and 2-7 overall.
The Dragons and Lady Dragons venture to Brock Friday while the Longhorns and Lady Horns travel to Peaster.