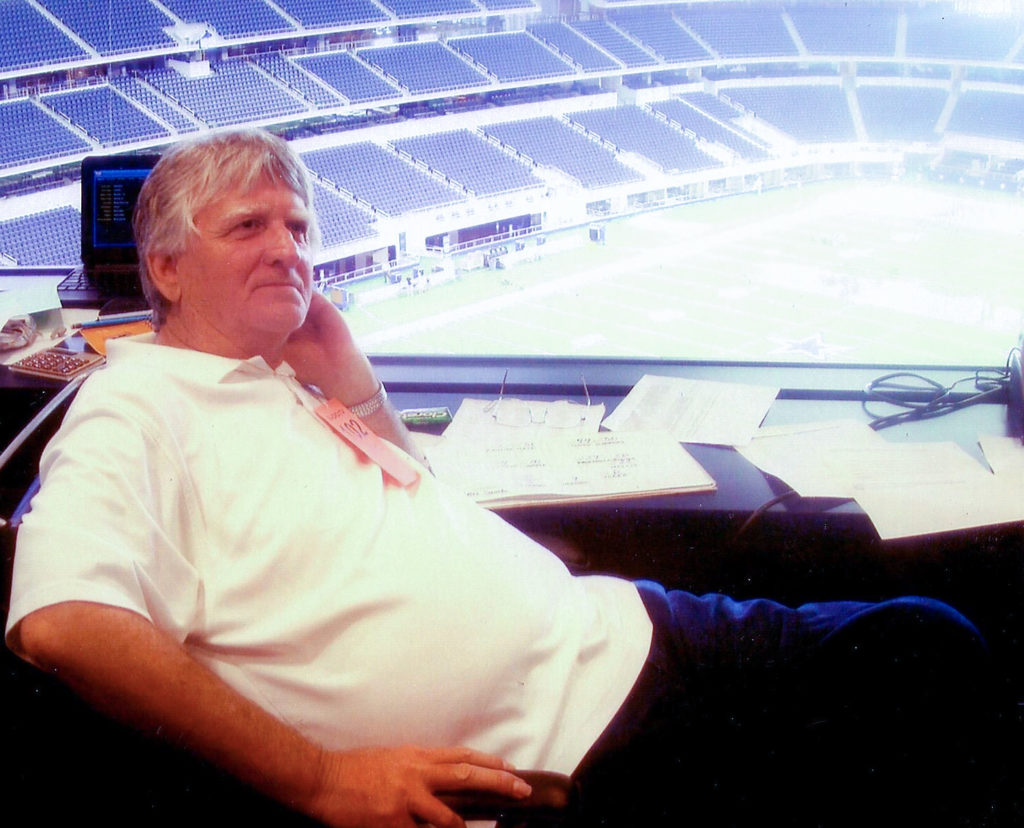 I have had two encounters with REALLY big men (physically) in life.
The first occurred in the late 1960s. Howard Payne's basketball team had an absolutely great year in the late 60s. They went something like 24-3 but because of the set up of the national playoffs at that time, did not get invited to a national playoff game. We did, though, take an invite to the national AAU tournament in Columbia, South Carolina.
While waiting on our game in that tournament, we were all sitting around in their coliseum when all of a sudden a young man comes walking in. This guy was enormous. He had bright red, filthy-looking hair. He had a beard. He looked absolutely terrible and was dressed in overalls with a T-shirt and was barefooted and there was snow on the ground! This looked like Huckleberry Finn got lost in space and somehow landed in Columbia, South Carolina.
We were laughing at the guy and one of the coaches sitting in front of us said, "I know what he looks like, but he is in the number one high school player in California, and has already signed to go to UCLA." I said, "You've got to be kidding me." He said, "He plays for an AAU team out of San Diego."
I didn't get to see him play basketball because we got knocked out of the AAU tournament in the first round, but I remember the kid's name – Bill Walton. He turned out to be a three-time All-American at UCLA, a number one draft choice in the NBA, and had a great career. But the thing I remember most is his look that day and yet when I saw him show up at UCLA, he was the most mild-mannered, nice looking, short-haired kid you could ever imagine.
People would tell me what a good-looking kid he was and I would tell them, "He looks like what John Wooden (the great UCLA coach) wants him to look like. Wait until he goes to the NBA and you will see what a nice looking kid he is." Sure enough, when he went to the NBA, he went back to the scruffy, red-haired, dirty looking, bearded guy, but he was a great player!
Another great I had contact with was in Austin, Texas. I was there broadcasting a game in the state tournament and when the game was over, I took my equipment out to my car. Actually, I had two great "bag boys" to take it out. One was named Gordon Wood and the other was Morris Southall and they each took one of my bags to the parking lot and then we came back in.
Morris and Gordon had been sitting in the stands so I followed them in and I was in one of the tunnel walkways waiting for a break in the game so I could go join them. All of a sudden a shadow came over me. I mean, literally, like the shadow of a building rising out of the ground. I looked up and there was this kid that was as big as any human being I had ever seen. I had heard of this kid named Shaquille who played high school ball at a 3A school in San Antonio. Well, Shaq was standing over me waiting to go out and warm up for his game against a team from the Panhandle.
I stayed around to watch the guy because I had heard about him. What it turned out to be was Shaq versus a bunch of 5-10 white kids and O'Neal looked terrible. He looked lazy and so my scouting report on him was "He's a dog. He's lazy. He'll never amount to anything." Well, obviously he amounted to something! Great college career at LSU. One of the great players in NBA history.
I used to joke with people, "If you want to beat Shaq, I know how you can do it. Get a bunch of 5-10 white kids out there and he will get bored to death and you've got a chance." Otherwise, you're in trouble.
Until next time, so long everybody.
***
'Out of the Box' with Dallas Huston is published each Monday morning at BrownwoodNews.com. Dallas was the radio voice of the Brownwood Lions and Howard Payne Yellow Jackets for more than 55 years. He currently is Pastor of Center City Baptist Church and hosts a Men's Bible Study in Brownwood on Monday evenings. Your comments are welcome at lindalh2@verizon.net.