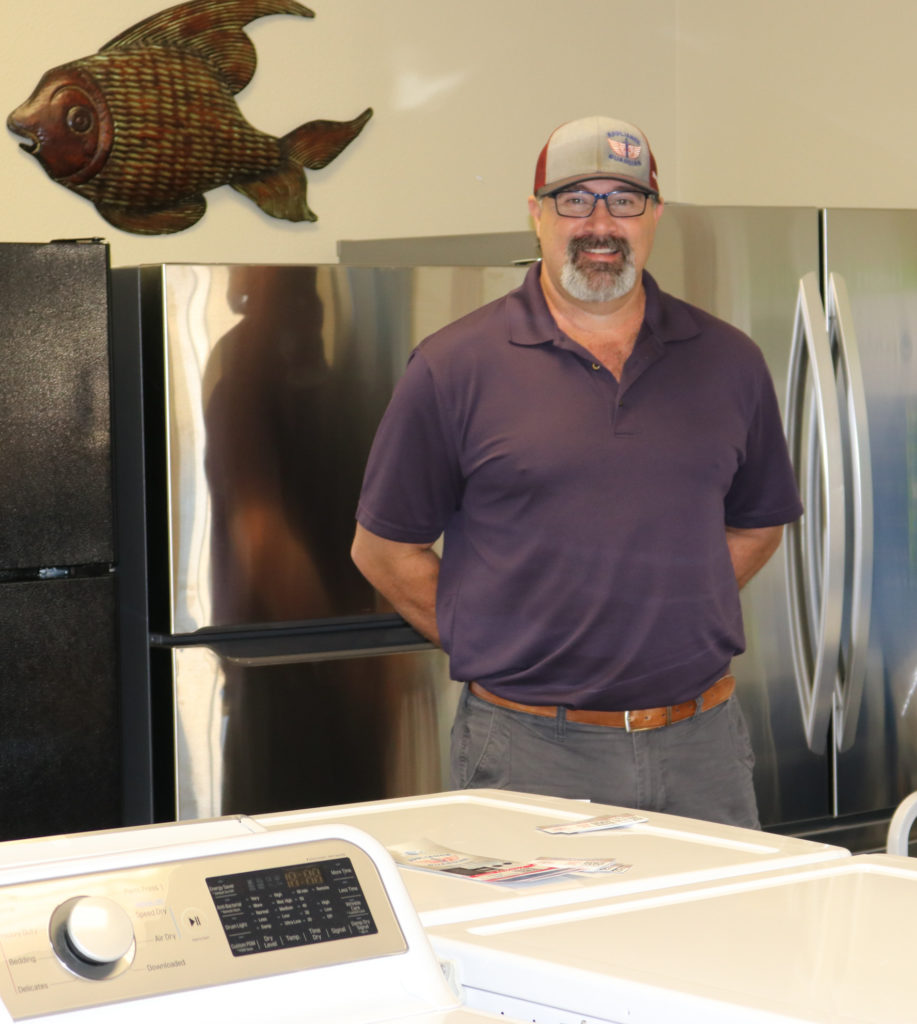 With almost a quarter-century of experience in appliance repair, Matt Holman decided in July to finally open his own business, and Appliance Guardian was born.
The decision to start to the business revolved around the lack of one in the Brownwood area.
"This is something I've sat on for the last seven to eight years," Holman said. "There's no one in the market, hasn't been for quite some time, and my wife and I had been tossing the idea back and forth for a very long time. We decided it was time to go ahead and make the move. I've been brought up in the customer service industry and the most important thing to me was to make sure I take care of customers. Appliances fit perfectly into what I do, and I enjoy it a lot. We get to go in and be the hero, and that's what we enjoy."
Appliance Guardian specializes in emergency appliance repair, emergency refrigerator repair, regular refrigerator repair, beverage and wine cooler repair, oven repair, cook-top repair, vent hood repair, microwave repair, range repair, washer repair, dishwasher repair and dryer repair. Holman added they'll fix "pretty much anything."
"There's a few commercial appliances that we'll refer out to someone else here in the community, but a lot of the commercial appliances we work on, so there's not much that we won't work on," Holman said. "We're fast, we're proficient, and one of the technicians that works for me has been in this area for about 40 years. His dad had Charlie's Appliance. I've got four techs that work for me and we cover a large area.
"I'm also the only one in the area that's certified to do the new R600A, which is a new Freon for all refrigeration that's coming out that has to meet the EPA specs. It's a butane-based refrigerant and I got certified to do that because it's a different process."
Appliance Guardian currently serves an area from Brownwood to "Abilene and San Angelo and everything in between. We cover a very big service area. We just got started in July and my game plan is I would love to be able to open this in several other areas. I've talked to people in both Abilene and San Angelo to be able to open up a repair business there under Appliance Guardian. I see a lot of growth for sure."
Appliance Guardian has also instituted a referral program.
"We pay a $25 referral for anybody who refers us out to somebody," Holman said. "I've got several people that have referred people to us and they've never been a customer.
For more information, visit the website applianceguardians.com or call 325-735-5505.