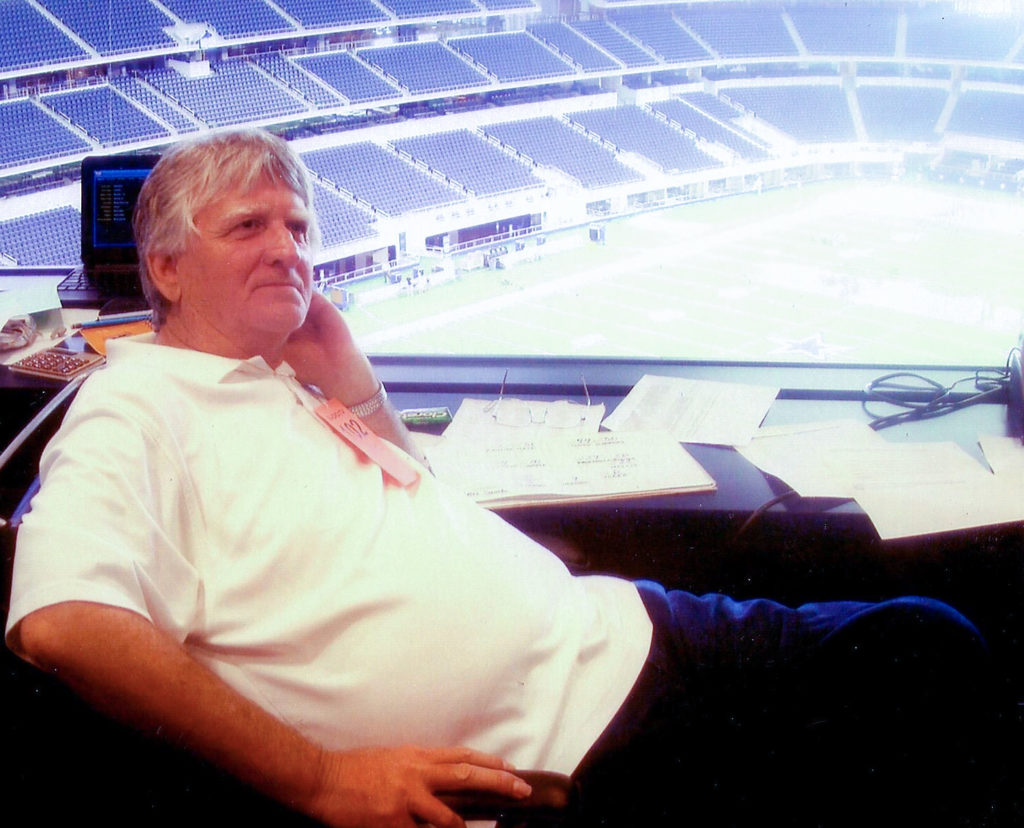 Before there was ever a coliseum in Brownwood, there was a place called Memorial Hall – actually Soldiers and Sailors Memorial Hall. It was at the exact location where the coliseum is now and it burned down the night I graduated from high school. It was a neat place.
Three years after the fire, the Brownwood Coliseum opened. The grand opening concert featured Rowan and Martin and Roy Clark.
I saw the Globetrotters at Memorial Hall and a few other things, but what I remember most about it was the Golden Gloves. The Golden Gloves at that time was big all over Texas. The state Golden Gloves tournament was in Fort Worth every year, and they had local tournaments and regional tournaments.
Brownwood was such a hot bed for the Golden Gloves that the regional tournament for this area was held at old Memorial Hall. They were broadcast at that time on the radio, and I can remember the years that I laid in bed at home and listened to the very powerful blow by blow account of those matches.
My dad surprised me one year when he said, "Do you want to go to the Golden Gloves tonight?" Needless to say, I jumped at the opportunity. So we hopped in the car and drove down to Memorial Hall, which was packed.
We had the radio on and the late Rodger Sweeney, whom I had never met but who later in life became a dear friend, was doing the blow by blow account of the Golden Gloves on the radio. As we drove we listened to him. He was saying "So and So forces So and So into the corner and lands a hard overhand right and they tangle up …" and to me it sounded like Joe Lewis and Rocky Marciano.
When my Dad and I walked in I just stood there and gawked. In the ring there were two little kids. I don't think either one of them weighed 50 pounds, and they had on these huge gloves that looked like pillows. They were swinging and never making contact and I thought, "Is that the fight I was just listening to on the radio?" And it was.
One thing I learned that night from Rodger Sweeney was that when you broadcast anything on the radio, you are in people's minds and you are painting a picture for them. Whatever you want them to see you can pretty well make them see it. I was intrigued by that and wanted to be a part of something like that in the future. By the way, a few years after that I was sitting ringside broadcasting Golden Gloves with Dave Fair, and I loved it.
A note on one of the referees who always worked the Brownwood matches. His named was Ed Devery and he was great at what he did. So good that he had worked the Olympics in Rome in 1960. It was there he go to know a young boxer named Cassius Clay, who later on became Muhammad Ali.
Another note on Rodger Sweeney. Rodger was the PA (public address announcer) at Brownwood football games in the 50s, all the way through the 60s, all through the 70s, up to the mid 80s. At the high school level, he was as good as I ever heard. He is now in the Gordon Wood Hall of Champions as he richly deserves to be.
Until next time, so long everybody.
***
Out of the Box' with Dallas Huston is published each Monday morning at BrownwoodNews.com. Dallas was the radio voice of the Brownwood Lions and Howard Payne Yellow Jackets for more than 55 years. He currently is Pastor of Center City Baptist Church and hosts a Men's Bible Study in Brownwood on Monday evenings. Your comments are welcome at lindalh2@verizon.net.