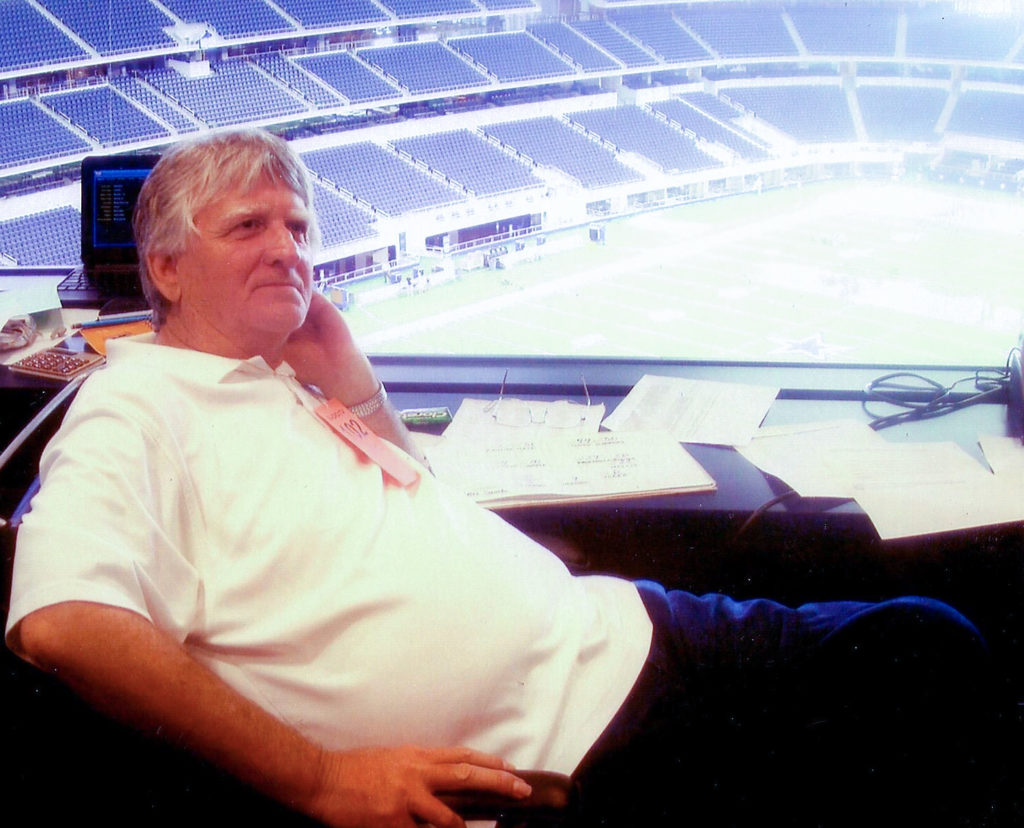 The Early Longhorns have been surprising. The Howard Payne Yellow Jackets have been shockingly good. And the May Tigers have been unreal so far. Whether these teams achieve their ultimate goals remains to be seen but one thing is for sure – all of them are going to have great moments this season.
I have been blessed with great memories through the years but none have stuck with me like my first sports memories with Dad. Bud Huston was a very good high school athlete and played football at Texas A&I. All I became was a fan and mostly, because of him.
I was about 10 years old in the early 50s and the first professional baseball game I ever laid eyes on was an exhibition game. Of course, we had no pro teams in Texas at that time. My dad and I went to LaGrave Field in Fort Worth to watch an exhibition game between the Cleveland Indians and New York Giants (Yes, they were still in New York).
It was overcast and a bit misty. It's amazing how I can remember that and I can't remember what I had for supper last night. But I'm pretty sure it was a 10-inning affair that the Giants ended up winning 10-9. Luke Easter tied the ballgame in the ninth inning with a towering, light-standard-high home run, but then Monty Irvin of the Giants hit a game-winning blast in the 10th to win the game.
Now, football. The first football game my dad ever took me to was again in the early 50s, 51 or 52, with Howard Payne playing McMurry at old Lions Stadium, which was only about three blocks from our house. Over the next several years I saw a ton of games in that stadium, some of which I've forgotten, but not that first one. Howard Payne won that game by a score of 59-34.
The first basketball game for me was a game between Brownwood and Breckenridge, again early 50s. My dad didn't want to go to the game so I asked him if I could go by myself, since we lived so close to the high school. So he gave me some money and sent me out the door and I walked down to the old Lions Gym off Austin Avenue, and I paid my admission and went in to watch Brownwood and Breckenridge.
Back then, basketball was about the only sport we had success in against Breck. As the crowd departed, I followed them out and went home, and I was disappointed. We lost a heart breaker 27-26. Anyway, when I got home my dad said, "Boy that didn't take very long." He asked who won and I told him the score.
The next day when I got home from school he had the newspaper in his lap. He said, "Hey knucklehead, you didn't see the whole ballgame. You left at halftime." I had left at halftime because all of the men were heading out the door. Little did I know that back then, all they were doing was taking a cigarette break. Me? I left and headed home. By the way, Brownwood won the game.
Make good memories with your kids. They will last a lifetime.
Until next time, so long everybody.
***
'Out of the Box' with Dallas Huston is published each Monday morning at BrownwoodNews.com. Dallas was the radio voice of the Brownwood Lions and Howard Payne Yellow Jackets for more than 55 years. He currently is Pastor of Center City Baptist Church and hosts a Men's Bible Study in Brownwood on Monday evenings. Your comments are welcome at lindalh2@verizon.net.