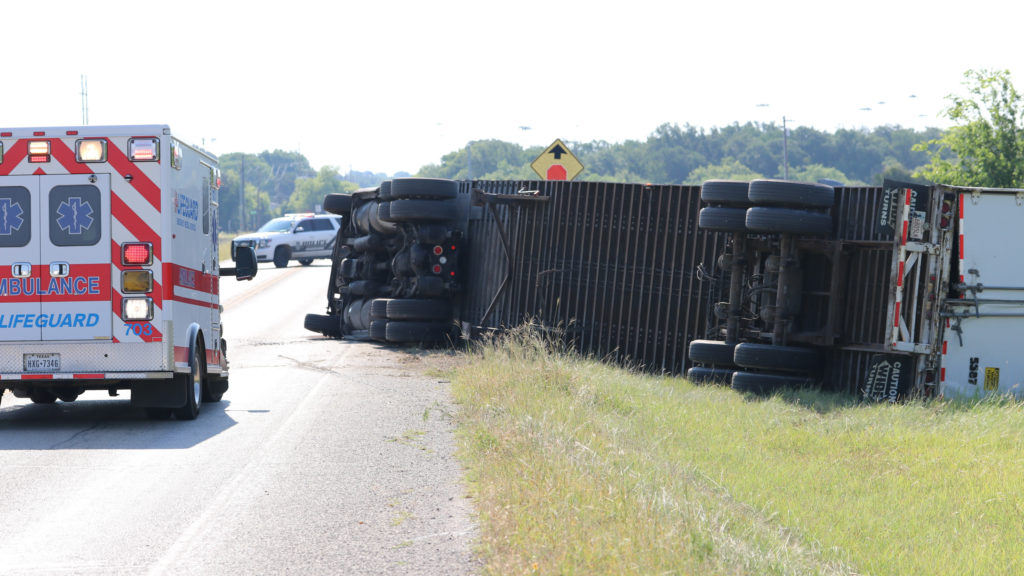 The Brownwood Police Department, Brownwood Fire Department and Lifeguard EMS responded to a call of an overturned semi in the 2400 block of Milam – between Danhill Containers and the Corinne T. Smith Animal Center – Friday morning.
Information on the cause of the accident was unavailable, and the driver of the vehicle did not suffer any significant injuries. The roadway is currently closed until a wrecker can lift the truck.
While on scene, the Brownwood Fire Department went to investigate smoke coming from the vicinity of the Kohler plant, where a vehicle was discovered to be on fire. That fire was extinguished.
More information will be provided when available.