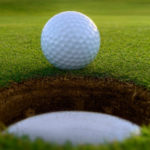 The Southwest Amputee Golf Association will make its annual stop at The Hideout Golf Course at Lake Brownwood this weekend for tournament action.
The two-day tournament will begin at noon Saturday and conclude at 9 a.m. Sunday. This year, the tournament is open to anyone who would like to compete, not just amputees. The cost to enter the tournament is $50 for both days and includes free range balls on tournament days and two rounds of golf, including carts. There also will be an awards ceremony after golf on Sunday, with a banquet lunch included.
Those who wish to follow along can do so for the price of a cart, or they can walk the course or stay at one hole and observe the action.
Practice rounds will be held at The Hideout on Friday. For more information, call The Hideout at (325) 784-4653 or Roy McCoy, SWAGA Executive Director, at 512-431-2861 or email roy.mccoy43@yahoo.com.
Among the participants this year will be recent May High School graduate and Tarleton State freshman Dilan Johnston, who lost a portion of his leg in a car accident last August.
"I thought it was pretty cool what they're doing," Johnston said in a recent interview with KOXE. "For me to be to be able to participate in it just made my day."
Once known as the Texas Amputees, according to the Southwest Amputee Golf Association website, the SWAGA is a region made up of Texas, New Mexico, Colorado, Oklahoma, Kansas, Missouri, Arkansas, Nebraska, and Louisiana.
SWAGA began about 45 years ago, according to its website, when a couple of amputees who loved playing golf and wanted others to be able to enjoy it also formed the Texas/Oklahoma Amputee Golf Association. It is a way to meet people with similar physical limitations and provide the motivation to get out and get active.
In 2007 the Texas group merged with the National Amputee Golf Association (NAGA) in order to form the new Southwest Region of NAGA, the Southwest Amputee Golf Association (SWAGA). SWAGA is a charitable 501(c)(3) association. All contributions are tax deductible,
Working with the National Amputee Golf Association and their First Swing clinics, SWAGA has attracted many new golfers. People who suffer from a life altering event, namely the loss of a limb, often think their lives have been changed to the point where they could no longer participate in life activities. By participating in our golf clinics and tournaments, they have found out they are able to participate, compete in and enjoy golf.
SWAGA is a non-profit charitable association founded to help amputees get out and discover there is life after a traumatic injury. Physically disabled golfers (non-amputees) also compete and play in their respective flights, including "seated" golfers. Golfers range in skill from people who shoot 18 hole scores in the 70s to others shooting around 120. SWAGA has people ranging in age from teenagers to people in their 80s. Both women and men participate and play in their respective flights.
For about 40 years now, SWAGA has hosted tournaments for amputees in the Dallas/Fort Worth and Austin areas. The tournaments usually attract around 60 to 70 amputees. If space allows, visiting non-amputees such as family members and close friends play in a Guest Flight (usually about 15 to 20 people). Guests pay all their own expenses but prizes and/or trophies are furnished for them.
Several celebrities have attended the tournament over the years. Brad Davis (Dallas Mavericks), Ray Burris (Texas Rangers), Brad Wright and John Criswell (TV News Anchors), Galyn Wilkins (Sports Writer) and other college coaches and athletes have attended. Guest celebrities are invited to play a round of golf with a group of our amputees and stay for the banquet meal.
The events are fun and informative. More especially, they provide a venue to meet new and old friends for a weekend of golf and camaraderie.
During the 2019 event in Brownwood, Jack Newberry won the championship division with rounds of 81 and 88 for a 162 total. Taking the title in the first division was Trey Aldridge (120-117=237), the handicap division was won by Tony Poole (98-105=203), Gary Burton (89-89=178) captured the senior division, Jerry Drummond (78-86=184) claimed the super senior division, Beth Frederickson (109-101=210) won the ladies draw, Dan West (84-90=174) finished first in the associates championship division, Tom Douglas (103-92=195) had the low score in the associates first division and Julie Newberry (98-99=197) carded the best score in the associate ladies division.